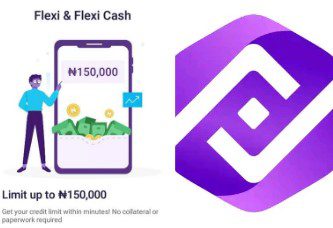 Last updated on January 2nd, 2023 at 09:19 pm
How To Borrow Money From Palmpay: Borrowing money can be a useful option for individuals who are in need of funds for a variety of reasons, such as paying for unexpected expenses or consolidating debt.
One of the awesome ways to borrow money is through the Palmpay platform, which is a digital financial services provider that offers a range of financial products and services, including loans.
In this article, we will discuss how to borrow money from Palmpay and the steps involved in the process. We will also discuss how you can easily pay back the loan and other important things you need to know about the platform.
You can also check on the Best Loan Apps In Nigeria if you are looking for other options to borrow money.
What is Palmpay? And What You Should Know
I believe most of you have known what Palmpay is all about because it is very common. Almost everyone with an android, iPhone, or any smartphone comes in contact with the app. However, for a better understanding let us explain what the platform is all about.
Palmpay is a simple e-wallet and secure online payment platform that offers financial services to users through its app.
It's a CBN-licensed e-wallet and mobile payment platform that let users send and receive quick cash across the country. It's also used to perform other financial activities like buying airtime, payment of utility bills, etc.
This wonderful platform rewards users with points called Palmpoints for almost every transaction made on the app. Palmpay also gives 12 to 50% cashback per transaction, however, this depends on the kind of transaction.
Do you know?
Many people are making awesome money on Palmpay. For instance, you can earn up to 20,000 Naira per week by simply referring people to the app.
In our next article, we will give a detailed explanation about this and also show you how to make amazing cash on Palmpay. Remember to always check on this blog, as for now let us proceed with our topic of discussion.
YOU MAY LIKE:
Borrowing Money From Palmpay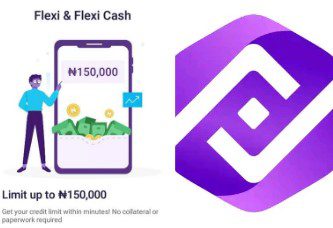 Having all these amazing features, Palmpay also allows users to borrow money on the platform. The good news is that some of the loans on the platform are interest-free!
Nowadays, there are so many apps where one can easily access a loan online but most of these platforms are not safe. So it's always advisable to check and know the features and benefits in other to choose the best among all.
If you don't want to be a victim of these fake loan apps otherwise known as loan sharks, we have covered the Complete List Of Fake Loan Apps In Nigeria. In the article, we also discuss how to identify fake loan apps, legit loan apps, and some other important things you need to know about loan apps in Nigeria. You can read the article and stand a chance to be safe.
Benefits of borrowing money from Palmpay
Instant disbursement
You can borrow up to 150,000 Naira
Low-interest rate
Some of the loans are interest-free
You can access the loan without a guarantor
There is no collateral or paperwork required
There is flexibility in repayment
How To Borrow Money From Palmpay
Below are the simple steps you can follow to borrow money from Palmpay:
1. Install the app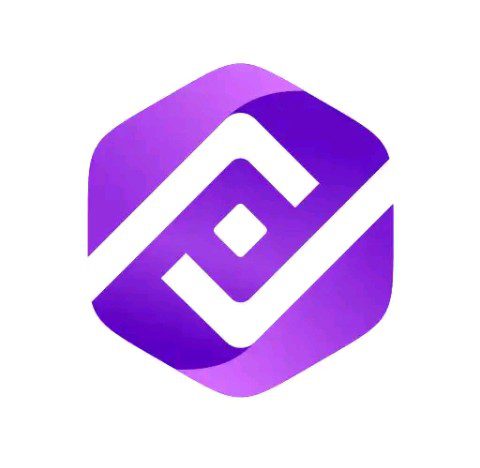 The first thing to consider is the installation of the Palmpay app.
The app is available on the App store or Play store. You can install it if you are yet to do so, or click here to install it from their official website.
2. Sign up
After installing the app, sign up. If you are already a user, log in instead.
3. Click on Finance
The finance tab is located at the bottom of the app after the Home tab. Click on it or you can click on the Credit & Loan icon to access Flexi & Flexi cash.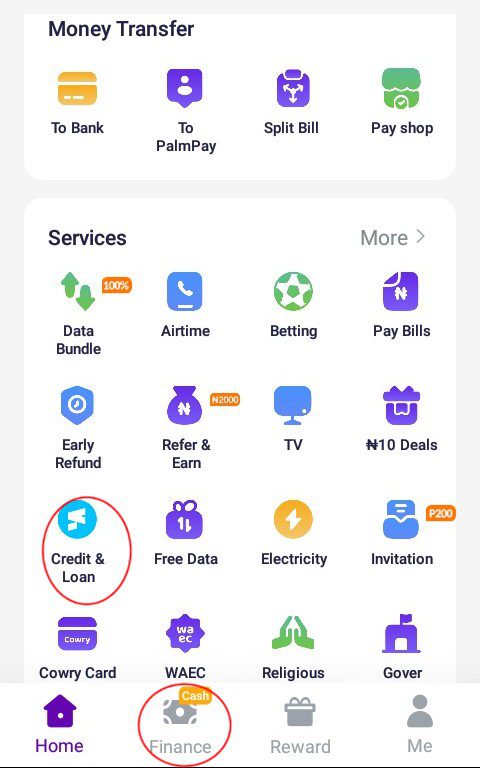 From there you can see the loan options available for you. Apply for anyone of your choice and patiently wait for the approval in minutes.
After the approval, you can easily transfer the money to your bank account or use it on the app for transactions.
How to borrow money on PalmPay on iPhone
You can click here to install the PalmPay app on your iPhone or simply go to App Store and install the app. After the installation, follow the simple steps above and you are good to go.
FAQs
1. How do you pay back a loan on PalmPay?
Palmpay has made everything Quick and simple for a better user experience. The loan repayment can be done in two ways, through the app or via the Palmpay application.
Follow the simple steps below to pay back a loan on Palmpay:
Log in to the palm app (If you are yet to have the app, go to the app store or play store and install it)
Fund your wallet
Finally, click on the repayment option on the dashboard and pay.
Repayment is due on the 1st or 16th of each month.
1. What is the interest rate of PalmPay?
Just like we previously stated, the interest rate for the Palmpay loan is very low. This can be between 5% and 10%, depending on the amount and the type of loan you applied for.
If you have any questions, don't hesitate to use the comment section below.
How To Borrow Money From Palmpay: Conclusion
Borrowing money from Palmpay is a simple and convenient process. All you need to do is to create an account on the Palmpay app and provide some information required. Once your account is up and running, you can request a loan and get the money deposited directly into your bank account or even use it to pay bills and buy airtime.
Finally, It is important to carefully consider the terms and conditions involved in borrowing money on Pamlpay, as well as your ability to repay the loan, before hitting the borrow bottom. Good luck.