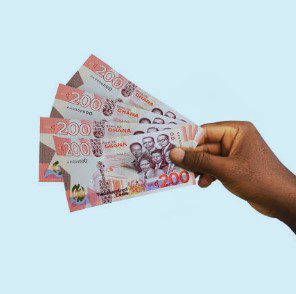 Last updated on September 12th, 2023 at 08:06 pm
Welcome to Trending Now! Are you looking for loan apps in Ghana? Discover the top 7 loan apps that offer fast, secure, and convenient borrowing options. Whether you need a personal loan, business funding, or quick cash, these apps can help. Find out which loan app suits your needs and get the financial assistance you deserve.
---
Table of Contents:
---
Loan Apps in Ghana – Introduction
In recent years, the financial landscape in Ghana has undergone a significant transformation, primarily influenced by advancements in technology. One notable development is the rise of loan apps, which have revolutionized how individuals and small businesses access credit.
These loan apps offer convenient and accessible lending solutions, catering to the needs of a large and underserved population.
Without a doubt, loan apps in Ghana have emerged as a viable alternative to traditional banking institutions. They provide expedited and efficient procedures, flexible terms, and instant approval.
Gone are the days when you had to endure the hassle of waiting in line at the bank or following the conventional path of offering collateral, finding a guarantor, and completing piles of paperwork just to secure a loan. With your smartphone and internet connection, you can conveniently apply for loans and receive funds directly into your bank accounts, often within minutes.
One of the primary advantages of loan apps is their ability to reach individuals who may have limited or no access to formal financial services.
Ghana, like many other developing countries, faces challenges in financial inclusion, with a significant portion of the population being unbanked or underbanked.
However, the development of loan apps has bridged this gap by leveraging technology to extend financial services. This has also helped a lot in reaching out to previously underserved communities, empowering them to meet their financial needs and pursue entrepreneurial endeavours.
YOU MAY ALSO LIKE:
How to Choose the Right Loan App in Ghana
Choosing the right loan app is the most significant step for anyone willing to borrow money in Ghana. This is because nobody wants to fall victim to fraudulent apps or fake loan apps. We all want to enjoy the best of what loan apps can offer.
There are a lot of loan apps available in Ghana, each with its unique features, loan products, and eligibility criteria. As such, selecting the right one can be overwhelming.
Because of this, we did possible research and compare data from different sources to serve you with the best loan apps in Ghana.
Notwithstanding, it is strongly advised to carefully consider the following before deciding to borrow money from any loan application:
Research the credibility and reputation of the loan app.
Consider checking their loan Limits and Interest Rates.
Consider the application Process and Speed.
Check the repayment terms and flexibility.
Be aware of any hidden charges associated with the loan app.
Consider checking their customer support scores.
Make sure you check the security and privacy of the loan app.
Knowing this, let's move straight to the topic of discussion!
Top 7 Best Loan Apps in Ghana
Below are the top 7 best loan apps in Ghana:
1. Fido Loan App
Fida Loan is one of the best loan apps in Ghana. This platform, managed by Nadav Topolski (Co-founder and president), Alon Eitan (CEO), Kelvin Abdallah (CCO), etc., was founded in 2015.
They offer easy and instant access to financial services, enabling users to conveniently access loans directly from their smartphones in their comfort zone in a matter of minutes. No paperwork, collateral, or any form of documentation.
So far, Fido Loan has achieved greater success by distributing a loan value of over $200 million to more than five hundred thousand customers.
They offer a minimum loan amount of 100 to a maximum of 3,000 GHS. However, new borrowers are eligible for a maximum loan amount of 200 GHC. By ensuring timely loan repayment and successfully following the steps outlined in the Fido Score section, borrowers can gradually increase their loan limit to a maximum of 3,000 GHS.
Their interest rate is 0.266% per day, and their loan duration is between 10 and 90 days.
2. LendingPapa Loan App
Another one on the list of the 7 best loan apps in Ghana is LendingPapa. This loan app has been in existence for a long time and has disbursed loans to thousands of people now.
Like the Fido Loan, LendingPapa offers you the convenience of borrowing without the hassle of collateral, a guarantor, or any documentation. Simply equip yourself with a smartphone and an internet connection, and you're ready to embark on your borrowing journey.
They offer loans from 100 GHC up to 5,000 GHC. If you are a new borrower, you can access as much as 100 GHC, whereas loyal customers have the opportunity to access loans up to 5,000 GHC.
Their interest rate ranges from 8% to 22% per annum and their loan duration is between 91 to 365 days.
3. Carbon Loan App
Carbon, formerly known as PayLater is another top loan app in Ghana. This platform was founded in 2012 by Chijioke and Ngozi Dozie, the children of one of Nigeria's foremost bankers, Paschal Dozie, who established the defunct Diamond Bank which was later acquired by Access Bank Plc.
The loan app is currently operating in Ghana, Nigeria, and Kenya. In Ghana, their head office is located on the 2nd floor No 53 Patrice Lumamumba Road, Airport Residential Area.
With Carbon, you can access a variety of financial services, from high-interest savings to instant short-term loans. Their platform is user-friendly, enabling users to conveniently access loans in their comfort zone.
Their loan amount is between 100 GHS and 5000 GHS, which is to be paid back within 30 days to 12 months.
4. Branch Loan App
Branch Loan App is a popular mobile application that provides access to instant loans and financial services to individuals.
The loan app was founded in 2015, and since its inception, it has attracted over 4 million customers, with a loan disbursement of more than $600 million, making it among the top leading loan apps in Ghana and the whole of Africa at large.
They offer a simple and user-friendly interface that allows individuals to navigate through the app and access loans effortlessly.
With Branch Loan App, you can access loans from 100 GHS up to 5000 GHS. Their loan duration is within 4 to 40 weeks.
5. MTN Qwikloan
MTN Qwikloan is another popular and convenient mobile lending service in Ghana, provided by MTN, a South African multinational mobile telecommunications company.
It is designed to offer quick and easy access to short-term loans for MTN subscribers in Ghana, providing financial support to individuals in need.
With the platform, you can access loan from 50 GHS to 1,000 GHS, which is to be paid back in 30 days with a single repayment on the due date. Their interest rate is 6.9%.
There are two ways to borrow money from MTN Qwikloan. Via a USSD code or through their mobile app.
To borrow money from MTN Qwikloan using the USSD code, follow the steps below:
Dial *170# on your MTN sim.
Choose option 5 (Financial Services).
Choose option 3 (Loans).
Select QWIKLOAN.
Choose option 1 (Get a loan).
Finally, confirm your request by entering your MM pin number.
To make use of the app, simply head over to the app store, install the MTN Qwikloan app, and follow the process.
Note that the loan is only available for MTN users.
6. RapidCedi Loan App
With the RapidCedi Loan App, you can have access to instant loans from 500 GHS to 6,000 GHS, with a low-interest rate. No paperwork, collateral, or any form of documentation.
One welcome fact about RapidCedi is that it has taken measures to simplify the process of accessing loans for its users, by making the loan application process easy and uncomplicated.
Their services are 100% online via their loan app. All you have to do is download the app, sign up, and get started with the application process.
Just like other loan apps, users who borrow from RapidCedi and repay on time unlock higher loan amounts, enabling them to access increased financial flexibility and opportunities for their personal and business endeavours.
7. Zidisha Loan App
Last but not least on the list of the top 7 best loan apps in Ghana is Zidisha Loan App.
This loan app aims to empower entrepreneurs and small business owners in Ghana by providing them with access to affordable and transparent loans.
The platform has been successfully operating in Ghana for over 6 years, providing instant loans to numerous individuals in dire need.
With Zidisha Loan, you can borrow as high as 4,153,730 GHC. Their interest rate is about 8% (flat rate) annually.
All you need to borrow from this loan app is your address, a national ID, and recommendations from friends and family. Also, you need to keep a good credit score in order to stand a higher chance of getting your loan approved.
Benefits of Using Digital Lending Apps
There are several benefits accompanied by using digital lending apps in Ghana. Here are some of the notable advantages:
Digital lending apps have simplified the borrowing process by eliminating the traditional complexities associated with obtaining loans.
Digital lending apps offer a quick turnaround time for loan disbursement.
They offer a range of loan options tailored to meet diverse financial requirements.
They play a pivotal role in enhancing financial inclusion.
They improved creditworthiness assessments.
Many digital lending apps offer educational resources and tools to improve borrowers' financial literacy.
Risks of Using Digital Lending Apps
While these loan apps have undoubtedly revolutionized the lending industry, they also have their potential risk and setback. As is often the case, anything with advantages also carries disadvantages.
Here are some of the potential risks associated with digital lending apps:
Inadequate data protection.
Digital lending apps may offer loans with high-interest rates and fees, targeting individuals desperate for quick cash or with limited access to traditional financial services.
Digital lending apps often provide instant loan approvals, which can lead to impulsive borrowing and overextending oneself financially.
Lack of regulation and legal resources.
Negative impact on credit scores.
Loan Apps in Ghana: Conclusion
Loan apps have undoubtedly transformed the lending landscape in Ghana, providing individuals with greater access to credit and financial services.
Without a doubt, this development has the potential to drive economic growth, foster financial inclusion, and empower individuals to achieve their financial goals.
However, users are strongly advised to thoroughly research and compare different loan apps before deciding to borrow from any app. This can help them stand a high chance against fraudulent apps or fake loan apps.
So far, this is our list of the best loan apps in Ghana. We will keep updating this page for a better user experience.
By now, it's safe to assume that you have gone through this article and understand everything you need to know about loan apps in Ghana.
Now, let's hear from you!
Which loan app in Ghana is your favourite?
Let's hear your opinion by using the comment section below!
Source: TrendingNow.ng.