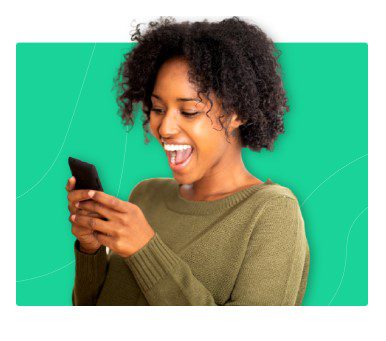 The advancement in technology has brought us a lot of fantastic developments, and one of them is digital lending platforms. You don't need to be bothered about how you can borrow money to attend to your financial problems. In Nigeria, there are numerous loan apps where you can access instant loans, and Newcredit Loan is one of them.
In this article, we are going to explore the Newcredit loan app, showing you how you can successfully borrow money on the platform. We will also discuss their loan interest rate, requirements, and other important things you need to know about the loan app. So, continue reading if this is what you are looking for.
About Newcredit Loan
Newcredit Loan is a digital lending platform that offers short-term loans to Nigerians. The platform is owned by Newedge Finance Limited, a financial technology company based in Nigeria, which is also the founder of the PalmCredit loan app.
This loan app is one of the latest loan apps in the market. It was established in 2020 and is currently available for only Nigerians.
With this loan app, users can conveniently get loans instantly and at any time without going through the stress of providing a guarantor, collateral or any form of documentation.
Their loan amount ranges from N10,000 to N300,000 and their loan duration is 91 to 365 days.
Is NewCredit Loan Legit?
Yes, Newcredit loan is a legitimate lending platform. It is a registered and licensed financial institution in Nigeria. The app is also compliant with the Central Bank of Nigeria's (CBN) regulations for mobile lending platforms.
However, it's always important to do your personal findings or research before deciding to borrow on any loan app. This will enable you to stand on the safer side and also distance yourself from being a victim of fake loan apps or loan sharks.
Newcredit Loan Interest Rate
Interest rate is one of the most important things to consider when borrowing money. There are numerous loan apps in Nigeria and all of them have their own interest rates. Some have high interest rates while some have decent interest rates.
In the case of Newcredit Loan, they charge an interest rate of 4% to 24% per month, which translates to an annual percentage rate (APR) of 24% to 56%.
Eligibility Requirements for NewCredit Loan
Just like any other loan app, there are eligibility requirements users must meet before they will be qualified to borrow money from the Newcredit loan app.
These eligibility requirements are set for efficient loan processing and other important reasons such as risk mitigation, responsible lending, compliance with regulations, and credit risk assessment, among others.
Below are the eligibility requirements for Newcredit loan:
You must be at least 18 years old and not more than 55 years old.
You must be a citizen of Nigeria or a legal resident of the country.
You must have a smartphone with internet access.
You must have a valid bank account.
You must have a bank verification number (BVN).
You must have a valid ATM card.
Check the following articles if you are looking for other ways to borrow money in Nigeria:
Newcredit Loan App
At Newcredit, all their services including account opening, loan applications, and loan repayment, are 100% completed on their loan app. So, if you want to borrow money from the platform, you must first of all get the app available on your phone.
One thing I must acknowledge from the Newcredit loan app is that it's very straightforward and convenient. Users can easily navigate through the app and access their loans with no stress.
To download the app, simply head over to the Google Play Store, search for "Newcredit" and install it. Or you can simply click here to directly land on the app.
Note that, this app is currently available for only Android users.
How to Borrow Money From Newcredit Loan
Below are the steps to successfully borrow money from the Newcredit loan app:
Step 1: Download the app
You need to download the app to kickstart your borrowing process. Follow the process I explained above to install the app.
Step 2: Grant app permissions
To ensure that you can use Newcredit app and its related functions normally, you need to grant the app some permissions. These include SMS, rough location, camera, and calendar. You can simply click on the "Agree and Continue" button to do so.
Step 3: Accept privacy policy
Loan apps, like many other mobile applications and online services, require users to accept a privacy policy for several important reasons. A few to mention are legal compliance, transparency, informed consent, trust and credibility, and protection of user data, among others.
As a user, always read and understand the privacy policy of any platform you are using to make informed decisions about your data privacy.
If you are convenient, click on the "Agree and Continue" to move on.
Step 4: Input your phone number
A new page will open for you to input your phone number. Make sure you enter an active and correct phone number.
Step 5: Enter your bank details
On this page, you will be required to choose your gender, enter your bank verification number (BVN), and your bank account details where the loan will be sent. After that, click the "Submit" button to proceed.
Step 6: Get your loan
Congratulations! You can now apply for your loan. Simply click on the "Get Now" button on your Newcredit homepage to access your loan.
Just like any other loan app, The initial loan amount Newcredit will give you for the first time is contingent upon your credit score, level of income, identity verification, bank account information, loan purpose, repayment history, and some other factors.
Furthermore, Newcredit provides a revolving line of credit. Instead of applying for an individual loan, you apply for a credit limit. After your credit limit is approved, you will be able to instantly take a loan within your credit limit. Once you repay your previous loan, you can apply for a new loan instantly.
How long does Newcredit take to process a loan?
After a successful application, Newcredit reviews the loan application and disburses it to the provided bank account in minutes, if approved.
How to Pay Back Newcredit Loan
Newcredit provides its users with 3 basic methods of repaying their loans. These are:
Automatic deduction: In this method, the exact loan amount will be automatically deducted from your bank account on your loan due date. This will be from the account linked to the bank card provided during your loan application,
Pre-repayment: Here, you can simply click on the repayment button on your homepage and make your payment.
Transfer accounts: This method allows you to make your payment by transferring the loan amount to the provided account number. Don't forget to include your offline repayment code in the comment section if you are using this method.
Newcredit Loan Contact Details
To contact Newcredit Loan, log in to the app, navigate to the account icon located at the bottom right, and click on the "Customer Care" button. A page will open showcasing their various contact channels.
Roundup
Newcredit loan is here for anyone looking for a great way to access instant loans in Nigeria. But just like we previously stated, it's always important to do your personal findings or research before deciding to borrow on any loan app. This will enable you to stand on the safer side and also distance yourself from being a victim of fake loan apps or loan sharks.
Furthermore, it's advisable to borrow with caution. Don't borrow what you can not afford to repay to avoid a bad credit score or bad reputation.
I believe by now, you have gone through this article and successfully understand everything you need to know about Newcredit loan. Am I right?
Don't forget to use the comment section below if you have anything to say about this loan app.
Source: TrendingNow.ng