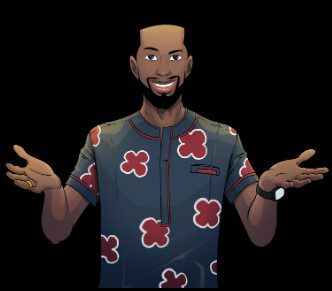 Welcome to Trending Now! Do you want to borrow money from KiaKia or want to know more about the platform? If the answer to the question is yes, then you are in the right place. Continue reading. In this article, we delve into the world of KiaKia Loan, exploring its features and the step-by-step process to borrow funds swiftly and securely on the platform.
We advise you to kindly go through the article to the end without skipping any parts to avoid missing out on any important information.
Now, let's dive!
About KiaKia Loan
KiaKia is a licensed non-banking financial technology company in Nigeria. It was founded in 2016 with Olajide Abiola as the Co-Founder and Chief Executive Officer. Their office is located at Plot 395A Etang Obuli Crescent, Off Idris Ibrahim Cres, Jabi, Abuja, Nigeria.
This platform is one of the leading digital lending platforms and also a leading peer-to-peer marketplace in Nigeria. They were also honored In 2019 with the prestigious InFINCA Award for being the Best Peer-To-Peer Platform in Nigeria.
KiaKia provides a range of financial solutions, including both secured and unsecured loans, as well as engaging in carefully designed profit-sharing business transactions.
According to the platform, their primary focus lies in supporting Micro, Small, and Medium Enterprises (MSMEs) that hold significant growth potential but lack access to credit from conventional financial institutions.
They offer a seamless borrowing experience, providing customers with instant access to funds to meet their immediate financial needs. Their aim is to bridge the gap between borrowers and lenders in Nigeria and beyond.
Without a doubt, KiaKia is one of its kind in the country. They offer on-site services with AI-powered technology that facilitates the utilization of non-traditional data to perform credit scoring, enabling users to access loans conveniently.
You can borrow from N10,000 to as much as N200,000 from KiaKia Loan, which can be paid back between 1 and 18 months. However, the maximum and minimum loan amounts available to applicants at any given time are determined by factors such as their income level, employment type, and loan request.
Don't forget to check out the following articles if you are looking for other options to borrow money:
How to Borrow Money From KiaKia
Borrowing money from KiaKia is very straightforward. Simply follow the steps below to successfully access your loan:
Step 1: Visit their website.
The first step in borrowing money from KiaKia is visiting their official website and clicking the "Get a Loan" icon.
Step 2: Create an account by providing all the required details.
After that, press the "Create an account" icon to create one (If you do not have any). You will need to provide personal information such as your name, contact details, email address, and other necessary details as required by the platform. This account creation process helps KiaKia Loan identify and authenticate borrowers.
Step 3: Start an application chat.
Once your account is created, you can start an application chat with the KiaKia loan chatbot, Mr K. The application chat is a conversational interface that guides you through the loan application process, asking you relevant questions and providing assistance as needed.
Step 4: Upload a work ID or government-issued ID.
To ensure the safety and legitimacy of the loan application, KiaKia requires borrowers to submit a valid work ID or government-issued ID. This step helps in verifying your identity and eligibility for borrowing.
Step 5: Enter the desired loan amount.
In this step, you need to specify the amount of money you want to borrow from the KiaKia loan. Make sure to enter an amount that meets your financial needs and is within your repayment capacity.
Step 6: Select the duration or tenure.
After specifying the loan amount, you need to choose the duration or tenure for the loan repayment. KiaKia Loan usually offers different repayment options, and you can select the one that suits your financial situation.
Step 7: Upload a Screenshot of SMS alerts or a PDF statement of your last 3 salaries or Business Income.
As part of the loan application process, KiaKia may require you to provide proof of income. This can be done by uploading screenshots of SMS alerts showing your salary credits or by submitting PDF statements reflecting your last three salaries or business income, depending on your employment type.
Step 8: Accept loan terms and conditions (IF APPROVED).
If your loan application is approved, KiaKia will present you with the terms and conditions of the loan. It's essential to carefully review and understand these terms before accepting the loan offer. The terms and conditions will outline details such as interest rates, repayment schedules, penalties for late payments, and any other relevant information.
Step 9: Authenticate your submitted bank accounts.
To facilitate the loan disbursement and repayment process, KiaKia may request that you authenticate your submitted bank accounts. This step ensures that the funds are transferred to the correct account and that future repayments are made from the verified bank account.
Step 10: Get credited.
After completing all the necessary steps and meeting the loan requirements, KiaKia will disburse the approved loan amount to your verified bank account in minutes.
KiaKia Loan USSD Code
KiaKia does not provide a USSD code for users to access loans. All their services, including account opening, loan application, and loan repayment, are conveniently carried out through their official website.
KiaKia Loan App
Presently, KiaKia does not have a borrower app. Just like we previously stated, all their services, including account opening, loan application, and loan repayment, are conveniently carried out through their official website. According to them, this can enable users with utility phones to access all their services.
KiaKia Loan Requirements
Below are the requirements to borrow money from KiaKia Loan:
You must be a resident of Nigeria.
You must be at least 21 years old.
You must have a Bank Verification Number (BVN).
You must have an active bank account with any of the mainstream commercial banks in Nigeria.
You must provide evidence of a verified source(s) of income, which could include employment in the public or private sector or your own business.
You must provide a valid means of identification.
You must provide proof of income.
You must have an active email address.
KiaKia Loan Interest Rate
KiaKia offers interest rates that span from 12% to a maximum of 40%, depending on the chosen tenure, which ranges from 1 to 18 months.
Roundup
So far, this is all we have to tell you about KiaKia Loan. I believe by now you have known everything about KiaKia and can successfully access loans from the platform with no stress.
Nevertheless, it is crucial to emphasize the promotion of responsible borrowing and financial literacy at all times. Even though KiaKia provides convenient loan access, it remains essential for borrowers to exercise caution and astutely handle their finances to steer clear of debt traps.
Kindly note that we will be updating this page with all the latest information you need to know about this platform, so feel free to visit at any time.
As usual, if you have any questions or anything to say concerning this information, don't forget to use the comment section below!
Source: TrendingNow.ng.