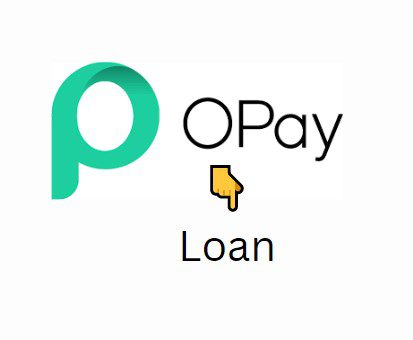 Last updated on May 10th, 2023 at 01:48 pm
Welcome to Trending Now! Do you want to borrow money from Opay but don't know how to go about it? If the answer is yes, then you are in the right place! This article contains the ultimate guide on how to borrow money from Opay.
We kindly advise you to go through this article without skipping any part in order to be fully aware of all the important things you need to know about borrowing money from Opay.
Now let's dive!
About Opay
I believe you know what Opay is all about because it's a very popular platform, but for the sake of better understanding, let me still explain.
OPay Digital Services Limited is a comprehensive mobile-based financial technology company that provides a wide range of financial services, including payments, transfers, loans, savings, and other essential services to users.
The platform was established in 2018 by Opera Norway AS Group and is currently operating in various countries including Nigeria, Mexico, Egypt, and Pakistan.
Opay currently has more than 18 million registered app users and 500,000 agents in Nigeria who depend on OPay's services for tasks such as sending and receiving money, paying bills, and more.
Having known, let's ride!
Opay Loan (Okash Loan) And Requirement
Loans are one of the major services offered by Opay. They launched this option to help their users handsomely access funds to meet their financial problems. Opay loans are easy to apply for and have flexible repayment terms, making them an attractive option for many individuals and businesses.
With Opay loans, you can access a minimum of N3,000 and a maximum of N50,000, within minutes with no documentation. Their loans are accessible via the OKash loan mobile app, a subsidiary of OPay.
Notwithstanding, there are specific eligibility criteria that users must meet before they can qualify for an Opay loan, just like any other loan platform. These requirements are put in place to ensure that borrowers can repay the loan as agreed and to protect both the borrower and the lender.
Below are the eligibility criteria to qualify for Opay loans:
You must be 20-55 years old
You must have a valid means of identification
You must have a valid bank account and card
You must provide a Bank Verification Number (BVN)
You need to have a valid email.
YOU MAY ALSO LIKE:
How To Borrow Money From Opay (Okash Loan)
Borrowing money from Opay is pretty simple. This can be done in two ways, via Okash Loan App or using a USSD code.
Below are the steps to successfully borrow money from Opay via Okash Loan App:
Step 1: Download the app
To start, you have to download and install the Okash Loan App from your mobile app store. The app is available for both Android and iOS devices.
Step 2: Create an account
After getting the app available on your device, open it and register (if you are yet to have an account with them) by providing an active phone number and creating a password. You'll also need to verify your account with a one-time password sent to the phone number you provide.
Step 3: Complete your profile information
On creating an account, you have to complete your profile information by providing your basic information and relationship contacts. Make sure your name and date of birth correspond with your bank details to avoid your loan being declined. You must also provide other information like Bank Verification Number (BVN), email, address, marital status, employment details, and monthly income.
Step 4: Give access and permission
As part of the evaluation process, OKash will require access to certain features of your mobile device, including but not limited to contacts, location, SMS, calendar, and camera. This will enable them to estimate a loan offer that is best suited to your needs. Please note that this step is crucial in determining your eligibility for a loan.
Step 5: Link your card
Okash will also ask you to provide your card details. In general, loan apps typically ask for bank card details to verify the identity of the borrower and facilitate loan payments. By providing your bank card details, the loan app can confirm that you are who you say you are and that you have the means to repay the loan.
Also, loan apps may use your bank card details to set up automatic loan payments or to collect loan payments if you fall behind on your payments. This can be a convenient way to ensure that you don't miss any payments and that your loan stays in good standing.
To avoid issues relating to card decline, make sure you activated your card for online transactions, input the correct details (i.e. the card number, expiry date, and CVV), and don't use a card already used by another OKash customer. Finally, make sure you have sufficient funds in your related bank card, a sum of ₦15 will be deducted from the bank card for setup.
Step 6: Provide your bank account
Okash will also ask you to provide your bank account where your loan will be disbursed.
Step 7: Choose your loan amount and submit your loan request
Okash asks borrowers to choose the loan amount as it helps them to make informed decisions and offer customized loan products that suit their customer's needs.
Note that, OKash utilizes information from your mobile device, financial transaction records, loan purpose, credit scores, and other information to determine a suitable loan amount you can have for the first time. As you pay, you get access to a higher amount.
All you have to do is choose the loan offer available for you, click submit, and the money will be credited to your account in minutes.
Opay Loan (Okash Loan) USSD Code
To borrow money from Opay (Okash Loan) using a USSD code, simply dial *955# on your mobile phone and follow the instructions to get your loan. Note that, this can only work if you have an account with the platform.
You can click here and follow up on the easy step-by-step guide on how to open an Opay account.
How to Borrow Money from Opay on iPhone
Borrowing money from Opay on an iPhone is straightforward. All you have to do is download and install the Opay app from the App Store on your iPhone. After that, follow the steps above to access your loan in minutes.
Alternatively, you can make use of the USSD code, which is *955#, but don't forget that this code can only work when you have an account with the platform.
Opay Loan (Okash Loan) Interest Rate
The interest rate for Opay Loan (Okash Loan) varies depending on the loan amount and loan term. For instance, they charged 1.2% per day for a fixed term of 15 days.
How Much Can I Borrow From Opay For the First Time?
Opay makes use of a variety of methods to determine the loan amount to give borrowers for the first time. Some of the most common factors they consider are your credit score, income, employment history, debt-to-income ratio, and repayment history.
They also utilize information from your mobile device and consider your loan purpose to determine a suitable loan amount you can have for the first time.
In general, the minimum amount of money you can borrow from Opay for the first time is N3,000, and the maximum is N50,000.
How to Borrow Money From Opay Video
Coming soon…
How to Borrow Money From Opay Without BVN
As of now, Opay is yet to provide an option for users to borrow money without providing a Bank Verification Number (BVN).
Kindly note that Opay and other digital lenders require a BVN to access their lending services. This is because the BVN is a mandatory requirement by the Central Bank of Nigeria (CBN) for all financial transactions in the country.
Therefore, to borrow money from Opay, you need to have a BVN. You can get a BVN by visiting any bank branch or enrollment centre in Nigeria.
Once you have a BVN, you can create your account on the Opay (Okash) platform and apply for a loan in minutes.
How To Borrow Money From Opay – Conclusion
Borrowing money from Opay can be a quick and convenient way to get cash in hand when you need it. However, before taking out a loan, make sure you read and understand the app's privacy policy and terms and conditions of the loan, including the interest rate, fees, and repayment period.
Also, consider the purpose of the loan and whether it is a wise financial decision. Are you borrowing the money for emergency purposes or to invest in something that will generate income? You have to check whether the goal is worth it. Borrowing money for non-essential expenses may not be the best idea, as it can put you under undue financial stress.
Lastly, make sure you plan to repay the loan in a due repayment period. If you are unable to make the repayments, you could end up in debt and damage your credit score.
Source: TrendingNow.ng