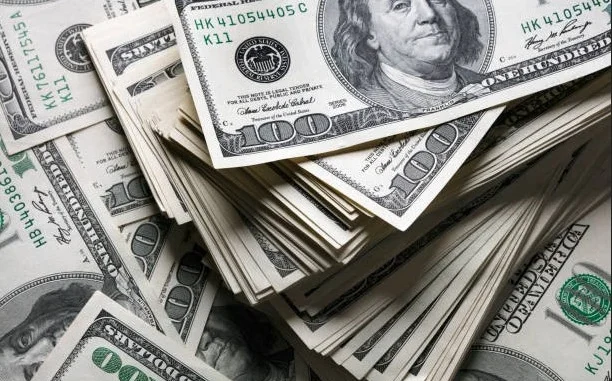 Last updated on May 26th, 2023 at 02:03 pm
Welcome to Trending Now! Do you want to start making money online in Nigeria? Are you willing to pursue an online career but don't where to start? If that's the case then you are in the right place! This article contains a comprehensive guide on how to make money online in Nigeria.
In case you don't know, the internet is full of a lot of opportunities to strike and start making awesome money, whether you are looking for a part-time income or a full-time career. Among all, we did thorough research in other to serve you with the 10 great ways to make money online in Nigeria.
Also, we will do good by discussing everything you need to know about this topic, So take a cup of drink, feel relaxed, and continue reading. I believe at the end of this article, making money online will surely be a dream come true for you!
You will also love this awesome article about how to make money online without paying anything in Nigeria.
How To Make Money Online In Nigeria
Making money online is a dream of almost everyone in Nigeria and other parts of the world. Imagine cashing a good amount of money in your comfort zone and sometimes doing what you love. This can also be an avenue to break out of the country's hardship and gain financial freedom.
However, it's not easy and sweet as it may sound. I have to let you know because many people think it is easy and fast to make this happen and later got disappointed when they start encountering obstacles in the process.
Making money online is not an overnight scheme. It takes time, effort, and dedication to build a successful online business. Don't be carried aware by any promises or opportunities that claim to offer overnight success or easy ways to make money online, as these may be scams or fraudulent schemes.
I can clearly remember the difficulties I passed through when I was trying to make a living online as a newbie. I tried almost all the opportunities I saw online due to a lack of knowledge to follow the right approach.
Some of the opportunities I tried were fraudulent schemes, and some were legit. But thank God, the experience I got elevated me to this position. Now I can testify that you can heavily earn online when you follow the right steps.
Below are the qualities you need to make money online in Nigeria:
Ability to keep going despite setbacks and obstacles
Ability to continuously learn and adapt
Consistency
Creativity
Marketing skills
Time management
Strong work ethic
Communication skills
Problem-solving skills
Flexibility
Attention to details
By now, I believe you have gotten a clear picture of what it takes to make money online. Now let's ride!
YOU MAY LIKE:
10 Great Ways To Make Money Online In Nigeria
1. Become an Affiliate Marketer
Affiliate Marketing is currently one of the surest ways to make money online in Nigeria. Many successful affiliates are handsomely making a full-time income or supplementing their income with this system.
I believe you have known what affiliate marketing is all about because it is very common and well-recognized when it comes to making money online. However, let me explain so that you will understand better.
Affiliate Marketing is the process in which affiliates promote products or services in other to earn commissions for each visit, signup, or sale made as a result of their marketing efforts.
To become a successful Affiliate Marketer, you have to choose a niche, find an affiliate program and signup, promote their product, and you will start earning whenever someone clicks on your affiliate links and make a purchase.
2. Start a Blog
If you are the type that loves to share your thoughts, ideas, and experience with a wide audience, then blogging is for you! It is no doubt a great and lucrative way to start making money online.
However, it is good to note that starting a blog in Nigeria can be challenging, and it's not a get-rich overnight business. It requires time, dedication, hard work, and persistence to start seeing a positive result.
To become a successful blogger, start by choosing a niche you are passionate about and have some knowledge or experience in. This will make it easier for you to write consistently and create content that your readers will find valuable. Many people find it difficult or become unsuccessful in blogging because they don't have a strong personal interest in the topic they are writing about.
You should also consider going for a better blogging platform (WordPress is recommended), customizing a user-friendly website, and creating valuable content. With this, it is possible to turn your blog into a successful and profitable venture.
3. Crypto Trading
Crypto trading or cryptocurrency trading has been in Nigeria for a relatively short time but has turned a lot of people into millionaires. Even though the Central Bank of Nigeria (CBN) banned cryptocurrency, claiming it is used for money laundering and terrorism, many Nigerians are still making a significant amount of money through crypto trading.
It is all about buying and selling cryptocurrencies on exchanges or trading platforms in other to generate profit. Some of the most popular cryptocurrencies are Bitcoin, Ethereum, Binance Coin, Tether, and Dogecoin.
Before venturing into crypto trading, it is important to know that it can be risky because the price of cryptocurrencies is highly volatile. Prices can fluctuate significantly even in a single day, and there is no guarantee that you will be able to buy or sell at a particular price. Other risks involved are fraud or hacking and the lack of regulation in the cryptocurrency market.
Due to this reason, you should only trade on what you can afford to lose. You should as well learn various trading strategies and also acquire the skills needed to be successful in crypto trading.
ALSO, CHECK: NDLEA: Meaning, Ranks, Departments, Salary, And Offices.
4. Freelancing
Another popular way to make money online in Nigeria is Freelancing!
If you are skilful in graphic design, web development, virtual assistance, marketing, writing, editing, or any digital skill, then this is for you.
Freelancing is a profession where individuals offer their services to clients or companies on a project-by-project basis rather than working as employees for a single employer or organization.
Do you want to become a freelancer? Here are the important tips to consider:
Identify your skills and areas of expertise
Determine your target market
Create a portfolio of your work
Set your rates
Advertise yourself to reach out to potential clients
Have good time management and organization skills
Be professional.
5. E-commerce
Nowadays, people are migrating from offline shopping to online shopping. This is because they can conveniently shop from anywhere, at any time, in their comfort zone, and have the products delivered to their doorstep. Also, they can have a wider selection of products and buys at competitive prices and discounts rate compared to brick-and-mortar stores.
For this reason, e-commerce has become a lucrative online business. Many people are making decent income from this, and you can also be a part.
To start up, consider building your e-commerce business or selling your products on popular e-commerce websites like Jumia, Konga, Amazon, Alibaba, etc.
6. Vlogging
Vlogging or video blogging is another prominent way to make money online in Nigeria!
Just like blogging, It involves the process of creating and sharing video content with a wider audience. It can be your thoughts, experiences, interest, talent, etc.
This is a favorite to many people because it can be fun and rewarding, especially when you choose a niche you are passionate about. Imagine making a significant income while doing what you love. It sounds lovely, right?
Some of the popular vlogging platforms where you can create an account and start sharing your craft are YouTube, TikTok, Facebook, Instagram, Vimeo, and Twitch.
You will also find the following articles interesting if you want to venture into Vlogging:
7. Online Surveys
With your smartphone and internet connection, you can start making legit money in Nigeria by doing online surveys.
In case you don't know, an online survey is a process where a set of survey questions is sent out to a target audience to complete over the Internet. It is a way by which organizations gain insights and feedback about upcoming products or services, changes in marketing strategies, enhancement in current features, etc.
You can join any of the online survey platforms like ySense, Swagbucks, PaidViewpoint, SurveySavvy, SurveyMonkey, etc, and start making your money.
Note: There are several online survey websites and apps, but many are scammers or fraudulent schemes. So make sure you conduct your research properly in other to choose a legitimate platform.
8. Start Tutoring and Creating Online Courses
This is one of my favorite way of making money online! Do you know why? You are not only making money but helping others with your knowledge and skills.
If you are a type that is blessed with knowledge in any course/subject or you are skillful in any area, this is an opportunity you may not love to lose.
Starting a tutorial or creating online courses doesn't cause a lot. With the right tools and good strategy, you will see yourself smiling at the bank.
9. Become an influencer
Becoming an influencer is another way to make a huge amount of money online as a Nigerian!
Most of the popular influencers are celebrities and industry experts, but you can be one as far as you have the power to affect the purchasing decisions of others. This can be possible by building significant followers and a good reputation in a particular niche or topic.
There are various ways of making money as an influencer in Nigeria. These include sponsored posts, affiliate marketing, selling products, brand partnerships, virtual events, and offering of services.
10. Become a Social Media Marketer
Instead of logging into social media to read posts, watch videos, comment, and like for free, why not use the energy and become a social media marketer?
Social media marketing, also known as digital marketing and e-marketing, is the use of social media platforms to create and implement marketing campaigns in other to connect with the audience, build a brand, increase sales, and drive traffic to the website.
To become a successful social media marketer, you need to establish yourself and acquire some skills. Some of the skills needed are strategic thinking, creative content creation, understanding of different social media platforms, community management, and digital Marketing understanding, among others.
Summary
Below is the summary of 10 great ways to make money online in Nigeria:
Become an Affiliate Marketer
Start a Blog
Crypto Trading
Freelancing
E-commerce
Vlogging
Online Surveys
Start Tutoring and Creating Online Courses
Become an influencer
Become a Social Media Marketer
How To Make Money Online In Nigeria: Conclusion
Just like we previously stated, making money online in Nigeria is not a get-rich-overnight scheme. It requires hardworking, dedication, and patience. It is also advisable to go for something you will enjoy doing in other to deliver the best and attract success.
Aside from the ways mentioned above, there are numerous ways Nigerians are making on the internet, like app development, online transcription, publishing ebooks, selling your photos, playing trending video games, forex trading, etc. However, those are the ones we choose to discuss for effective results.
Among all, which one do you prefer? Let us hear from you by commenting below!
Source: Trendingnow.ng