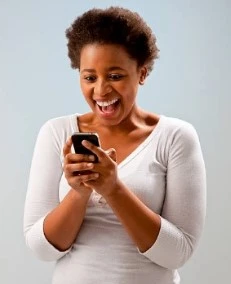 Are you looking for ways or how you can earn money directly to your bank account in Nigeria? If that's the case then this article got you covered!
Nowadays, the internet revolution has made it possible for Nigerians to make money directly to their bank accounts and in their comfort zone. Gone are the days when one had to wait for a monthly paycheck to earn a living.
Making money online comes with many advantages, especially now that the country is facing a recession. It's also a great opportunity to control financial situations, supplement your income, or even replace your traditional jobs.
In this article, we did possible research and also compare different resources in other to serve you the best ways to make this happen. We believe that after going through this piece of information, your dreams of making a living online will surely come true, so continue reading!
What Are The Requirements To Earn Money Directly To Your Bank Account In Nigeria?
Earning money directly to your bank account in Nigeria doesn't require much, all you need is a laptop or smartphone, Internet access, and digital skills. In addition to that, you need to have a bank account, a payment system, and in some cases a valid Means of Identification, and you are typically good to go!
But before I forget you should note that, making money on the internet is not easy as it may sound. It legitimately requires hardworking, patience, and persistence.
To make work easy, it's also recommended to identify the opportunities that align with your skills, interests, and goals. For instance, if you are the type that loves entertainment, look for a career related to it. If you derive joy in content creation, you can venture into blogging or vlogging. This can help you stay motivated and committed in the long run, leading to tremendous success and satisfaction.
Many people tried to pursue a career online but end up being unsuccessful due to failure to understand how the online ecosystem works. Some came with the mandate of making it overnight, hell NO! I must let you know that there's no "get rich quick" online scheme that will make you rich overnight. Any legitimate method of making money online requires time, effort, and sometimes even investment. However, some ways to earn money online may be faster than others.
Having said that, let's take you through the journey of how to earn money directly to your bank account in Nigeria!
YOU MAY LIKE:
Best Ways To Earn Money Directly To Your Bank Account In Nigeria
Freelancing
Freelancing is one of the most popular and highly lucrative skills to make money online in Nigeria. It has been in existence for a long period now but yet still lucrative.
In case you don't know, freelancing is a type of self-employment in which an individual offers their skills or services to clients on a project or task basis, instead of being employed by a company on a full-time or part-time basis.
Becoming a successful freelancer requires a combination of skills, strategies, and personal qualities. These are strong communication skills, technical skills, adaptability, Self-discipline, and entrepreneurial mindset, among others. It's also important to build a strong portfolio in other to help potential clients see the quality of your work and determine whether you are a good fit for their project.
Affiliate Marketing
By choosing the right affiliate marketing programs like Jumia, Konga, Amazon, etc, and promoting their products or services to your audience you can earn money directly to your bank account in Nigeria!
This is one of the places I started and I can boldly tell you that affiliate marketing is one of the best ways to make money online in Nigeria, provided you approach it with the right strategies.
Success in affiliate marketing starts by building an audience. To make this possible, consider starting a blog or YouTube channel that focuses on a particular niche or industry, and builds an audience around it. Alternatively, you can leverage social media platforms like Instagram, Twitter, or Facebook to promote your affiliate products.
Cryptocurrency
Another great way you can earn money directly to your bank account in Nigeria is through Cryptocurrency investment!
Cryptocurrency is an entirely digital or virtual currency that uses cryptography for security. Unlike traditional currencies, it is not controlled by a central bank and instead operates on a decentralized, peer-to-peer network, allowing the transactions to occur securely and transparently without the need for intermediaries like banks.
It's good to assume that you already know what cryptocurrency is all about because you must have been hearing of well-known cryptocurrencies like Bitcoin (BTC), Ethereum (ETH), Tether (USDT), Ripple (XRP), etc. The big question now is, how are you going to make money through cryptocurrency?
If you ever ask this question or want to invest in cryptocurrency, here are some of the important steps to follow:
Choose the right cryptocurrency exchange (Binance recommended)
Set up your account
Buy Cryptocurrency
Start trading
It is strongly advisable to educate yourself very well about cryptocurrency before investing in other to avoid stories that touch. This is because investing in cryptocurrencies can be risky and requires a high tolerance for risk.
Blogging
Blogging is among the hardest yet one of the best ways to earn money directly to your bank account in Nigeria!
It legitimately requires hardworking, patience, and persistence. Aside from that, you have to invest time and money to start seeing a positive result. Sounds discouraging right? Hey there, you should not be discouraged. We are here to guide you through success and not to deceive you. Knowing this will help set you on the right path and also help you to prepare for all the setbacks.
As much as it may be, if you follow the right steps and know where you are heading, blogging can handsomely serve as your full-time income.
Some of the skills needed to become a successful blogger are:
Good writing skills
Creativity
Basic understanding of Search engine optimization (SEO)
Basic knowledge of web analytics tools like Google Analytics
Time management
Networking
Social media Skills
Adaptability
Vlogging
If you are the type that loves creating videos then Vlogging is for you. All you have to do is start sharing them on the right platforms and you will start making your money right away!
Vlogging, in full "video blogging," is a type of blogging that involves creating and sharing video content online.
Just like blogging, it is recommended to find your niche when venturing into vlogging. This will help you create contents that are engaging and relevant to your viewers. It can be a talent (like dancing, comedy, singing, etc.), your person's life or experiences, an online tutorial, or anything you are good at.
There are many great platforms to upload your craft as a vlogger. Some popular ones are YouTube, Vimeo, TikTok, Instagram, and Facebook.
Online Survey
An online survey is another way to earn money directly to your bank account in Nigeria. However, you should know that online surveys won't make you rich. It can only serve as a way to earn a bit of extra cash in your spare time.
It doesn't require any particular skill. With your laptop or smartphone with a good internet connection, you are already set!
There are many online survey platforms available but not all may be the best for you. It's advisable to consider your specific needs and requirements before signing up for any survey platform. This is because some of these survey platforms may work perfectly for your country intense of getting the best surveys, high earnings, and withdrawing your rewards, while some may not.
Some online survey platforms to try out in Nigeria are SurveyMonkey, Google Forms, SurveyPlanet, SurveySparrow, Typeform, etc.
Sell Online
Do you have any products or services you can offer for sale over the internet? If yes, then this is the right one for you!
With the increase in internet usage, selling products online has become one of the best ways to reach a wider audience, increase sales, and operate with lower overhead costs. It involves using an e-commerce platform, such as a website or mobile application, to showcase products, accept orders, and process payments.
To earn money by selling products online in Nigeria, you can create a user-friendly website or consider showcasing your products on available e-commences platforms like Jumia, Konga, Amazon, and Jiji, or social media platforms.
Roundup
Finally, earning money directly to your bank account in Nigeria requires discipline, patience, and willingness to put in the effort needed to achieve your target. In my opinion, with commitment and diligent effort, pursuing any of the paths mentioned can lead to a satisfactory income and the attainment of financial independence.
Source: Trendingnow.ng