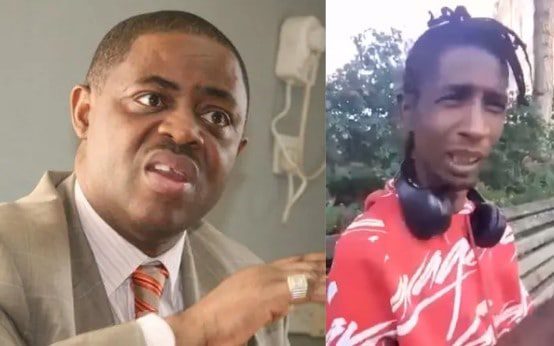 Last updated on October 20th, 2022 at 01:28 pm
The popular Nigerian politician, David Oluwafemi Adewunmi Abdulateef Fani-Kayode causes a stir as he shared a video of a foreign Fulani man criticizing the Fulani people who are living in Nigeria for killings of innocent people in the country.
This Fulani man who identified himself as Jallo Sadu said he is half Guinean and half Gambian but he is based in Germany, Freiburg in precise.
He was asked to tell the difference between the Guinean Fulanis and the Nigerian Fulanis and he said that he knows a little bit about it, and it is a good and interesting question.
In his words, "you are following your religion and I am following my religion, so why are they killing people? It's nonsense. So for me, a real Fula should not kill, we don't kill, we don't abuse people you know. What the Nigerian Fulanis are doing is bad, they should not kill anybody, it's totally wrong. And the mentality they are having is taking we Africa back. Unification is power, we need to unite whether Fula, Yoruba, or Igbo we are all the same…"
He further stated that the Fulanis in Nigeria are not real Fulanis (Fula). They are fake, real Fulanis don't kill.
You can watch the video below for more details:
Femi Kayode posted this video on Facebook with the caption "interesting". This causes a lot of reactions from many Nigerians as you can see below: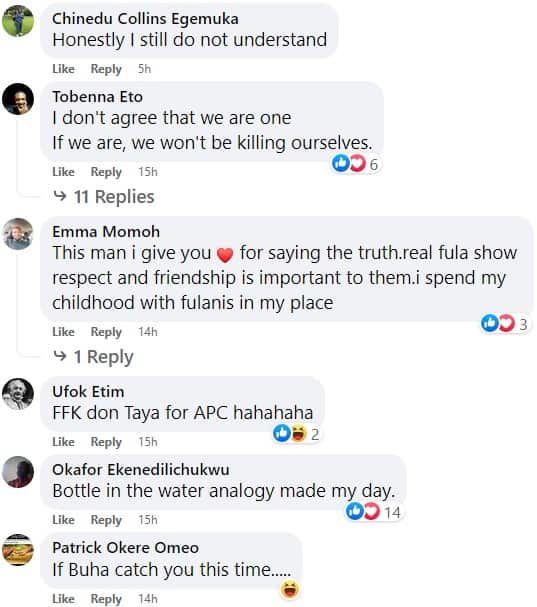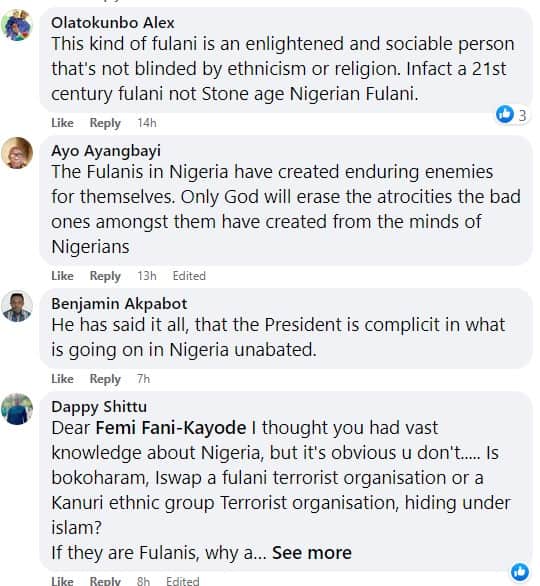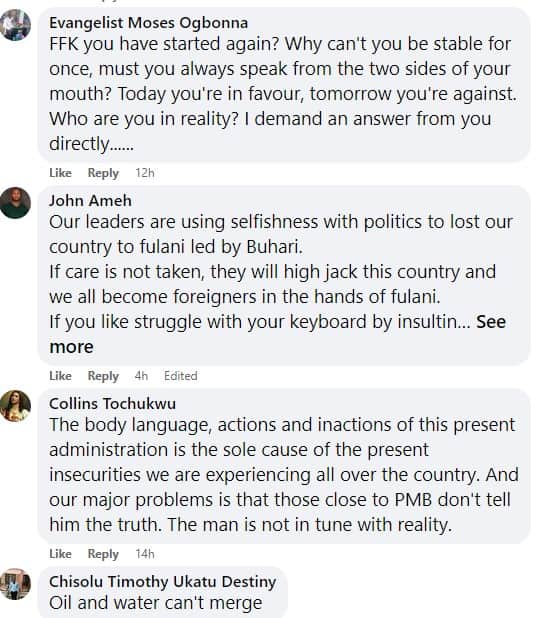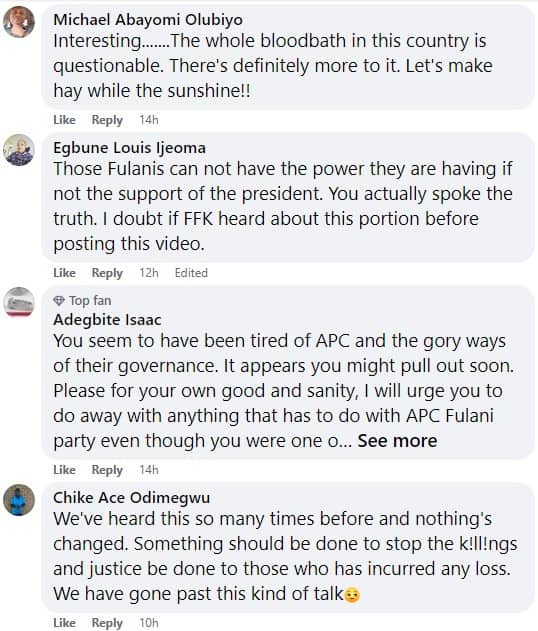 What's your opinion about this? As usual, let us know what you have to say by using the comment section!