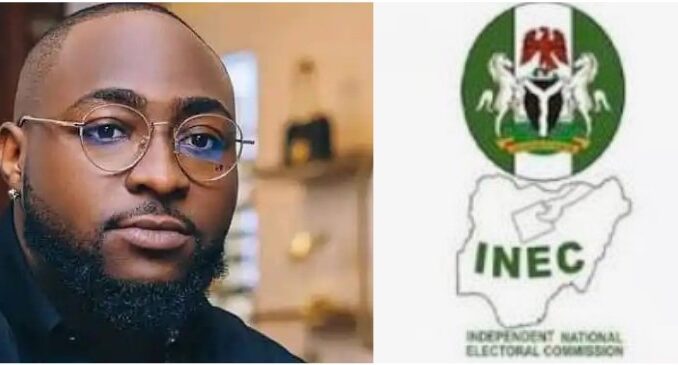 Last updated on October 20th, 2022 at 01:30 pm
As we all know, the attention of Nigerian citizens is currently drawn to politics as the 2023 general election is approaching. And due to the situation in the country, everyone is on alert in other to avoid voting for the wrong candidate.
The Nigerian talented singer and the CEO of DMW David Adeleke or better Davido have sent a message to the Independent National Electoral Commission (INEC). This artist took to his Twitter handle and sent an open message to INEC concerning the 2023 general election. He wrote:
Nigeria and Osun is counting on you
According to him, the entire nation is hoping on INEC for a transparent election in 2023. Many of his fans reacted to the post by giving their opinions or point of view in the comment section.
Let us know what you have to say about Davido's message to INEC by commenting below.
Please share this article if you find it helpful!