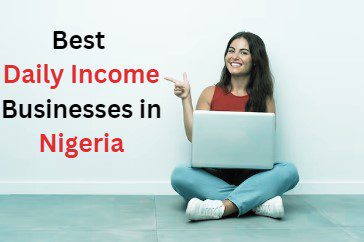 Last updated on September 21st, 2023 at 04:03 pm
The Nigerian economy is currently at its all-time lowest! With the removal of fuel subsidies and the floating of the Naira, every sector of the economy is coming to its knees. Reports show that it is even worse for salary earners because, while prices are increasing, their earnings are not. Moreover, the value of their stagnant income keeps declining. It is little wonder many are seeking a daily income business in Nigeria to solve this dilemma.
There are many lucrative daily income businesses in Nigeria you can explore, some physical and others online. For physical options, you can run a laundry, barber shop, car wash, beauty salon, street food business, or even catering. You can also earn online from blogging, content creation, graphic designing, photo and video editing, or affiliate marketing.
Daily Income Business in Nigeria: 10 Top Paying Ideas to Explore
In this article, we'll explore the 10 top-paying daily income business ideas in Nigeria and discuss the details of these businesses: what they entail and how you can start earning from them.
Whether you are looking for offline or online businesses, we have you covered as this article discusses both physical and online businesses. Read on to find a lasting solution to your financial problems by becoming your own boss!
Top 5 Offline Daily Income Business Ideas in Nigeria
If you're seeking a daily income business in Nigeria, but are probably not interested or don't have much knowledge about the online ecosystem, there are many offline or physical businesses in Nigeria you can adopt and start making your money daily.
Some of these businesses would require you to operate and manage them yourself, while others do not. You can run some comfortably with paid workers and others with family members. This section will highlight the top 5 offline daily income business ideas in Nigeria.
1. POS Service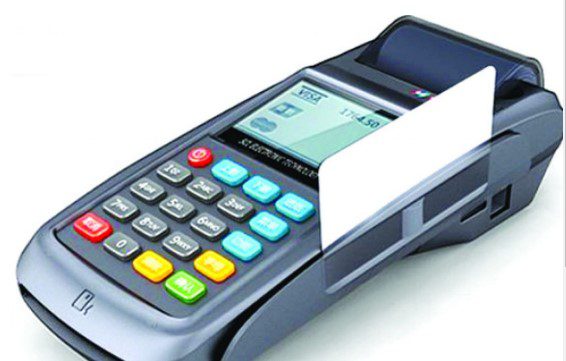 Nigeria has always been a very populated country where the service industry barely meets the needs of the people. That is also true in the banking sector, where there are many more customers than the banks can cater to. As a result, Nigerians experience difficulty carrying out cash transactions because of the long service queues at bank branches.
This challenge provides a good market for Point-Of-Sale (POS) services nationwide. Banks now equip non-staff agents with commercial Point-of-Sale (POS) machines and assist them in rendering essential services to remote customers. These services include cash deposits, withdrawals, airtime purchases, and bill payments.
You can apply to any Nigerian bank or Fintech company, like Opay, offering this service to become their agent. Once you establish a POS stand, you'll be sure to attract streams of customers for one service or the other.
You'll earn by charging these customers a negligible fee based on the dominant pricing structure in your area. These small fees, when curated, will offset your business cost and render a reasonable profit. Additionally, the bank or Fintech company will pay you a commission for each transaction done with their POS machine. Thus, this is a great daily income business in Nigeria to start with low capital.
2. Barbing and Beauty Saloon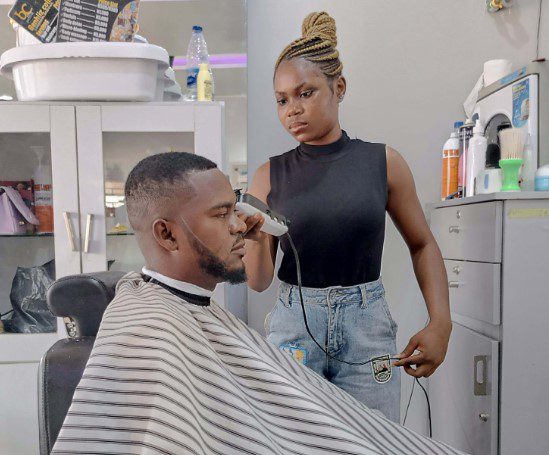 Barbing and beauty salon is another great daily income business in Nigeria you can try!
No matter how tight the economy is, young ones will always be obsessed with looking good. Even if they can no longer get new dresses, they'll still visit a saloon to fix their hair. That is because it's part of their grooming and impacts their cleanliness. So, a saloon will always be in demand in Nigeria, and it's a small business that pays daily.
You only need a shop and basic equipment to establish a thriving saloon. But do you think this is a saturated business in your area? That should be the least of your worries. You can open a new saloon in a saturated location and still thrive.
Here are some tips that can help you:
Invest in your equipment and aesthetics to impress the customers.
Sharpen your skills to outdo other competitors.
Equip your shop with audio and video devices and air conditioning for improved customer comfort.
Get a spacious shop and enough seats to allow customers and friends to hold conversations that keep them returning.
Price your services reasonably and match them with your delivery.
These tips and your creativity will help you thrive in a saloon business in any Nigerian location. Even if you're not a barber or hair stylist and can't afford to learn the skill, you can hire someone who is. If the person is skilled and resourceful, you'll earn enough to offset your running costs and make reasonable daily profits.
ALSO CHECK: Top 10 Most Lucrative Businesses in Nigeria Right Now
3. Restaurant and Food Vending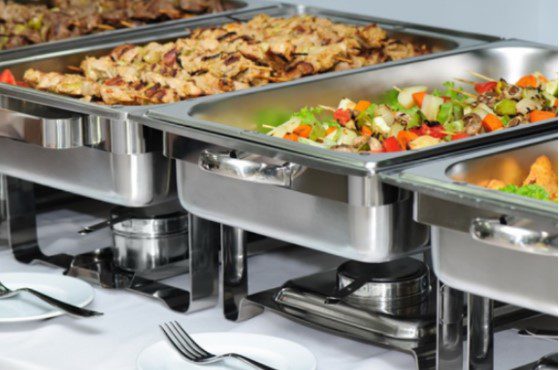 Here's another daily income business in Nigeria that is born of necessity and always in demand. As food prices continue to increase, many find it harder to buy foodstuff and cook at home. Additionally, the fast-paced economy makes it more difficult for people who can afford it to do so. Eating out is their best solution since they have to leave early and return late and tired.
You can start a restaurant or food vending business to cater to this need and earn daily. Your restaurant can be of any scale depending on your capital, target customers and competitors. It doesn't take much to thrive in this business as it leverages economies of scale to boost profit. Moreover, getting a good customer base and loyalty is easy to achieve.
Follow these suggestions to establish a food business that attracts loyal customers:
Preparing sumptuous and nutritious meals. Go the extra mile to add vegetables and fruits to impress them.
Provide your service in a clean, serene, and comfortable location.
Set a reasonable price for your menu.
Offer delivery services, however short the distance.
Be available and reliable. Show up early and provide your services even on weekends and holidays.
4. Drycleaning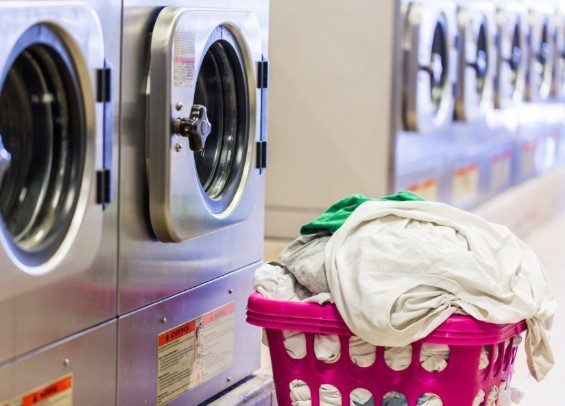 Who has the time in Nigeria these days? No one! We're all so busy that it's getting more difficult to even wash on weekends, as was our tradition. Worse yet, we can't buy washing machines and dryers to reduce the stress. And when we can, where's the light to operate them at our convenience?
All these challenges make the drycleaning business a good investment for daily income business in Nigeria. There is unending demand for this service in all states, and the business profitability is huge. Starting up is very easy in most locations. If you lack capital, you can start this business in your house before expanding to a house. You can accumulate a good customer base through word of mouth, and your business can grow from there.
This business is one even a university student can venture into for daily income. That is because it allows for flexibility in service delivery and zero-capital startup. So, if stuck without anything to do, you can start washing for others to earn your keep. Even an employee can establish this business and hire workers to make that daily income for him.
ALSO CHECK: 8 Legit Online Investment Platforms That Pay Daily
5. Transport Business
Movement is a basic characteristic of life, and in search of our daily bread, this movement intensifies. In a capitalist economy like ours, only the rich can afford personal mobility. The others must find ways to commute within and outside town. That makes the transport business important in Nigeria.
Moreover, the transport business is flexible; you can join any form and operate at your convenience. You can join this industry with a wide range of vehicles. In some towns, motorbikes are allowed in the form of Okada to transport individuals. You can also own and operate commercial buses, tricycles, lorries, vans, and trucks for human and goods transport. This daily income business in Nigeria keeps you self-employed, financially free, and in control of your work hours.
Like all daily income businesses in Nigeria, you also can apply this business by proxy. You can obtain your desired vehicle and lease it to an operator who then pays returns. If you're a vehicle operator and can't afford one, you can get a vehicle at hired-purchase and gradually pay it off as you work.
There are many other small business ideas you can adopt physically for daily income business in Nigeria. They include:
Catering
Phone and gadget repair
Carwash
Provision Store
Solar and electrical installation
Photography
Top 5 Online Daily Income Business Ideas in Nigeria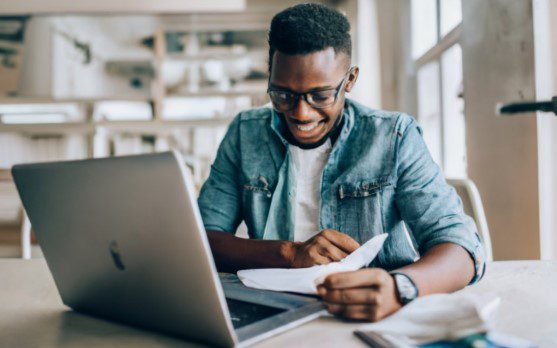 Nigeria currently suffers numerous sanctions and restrictions in the international community, especially relating to economic institutions. However, there are still many legit online businesses that pay daily for Nigerians who are skilled, hardworking, and patient. Though these will not make you rich overnight, they can with time and consistency.
These online ideas are the easiest to adopt because they require little to no capital. The daily income from these ventures starts trickling even when you're still learning and continues to expand as you grow on the job. Below are the top 5 online daily income business ideas in Nigeria you can try:
1. Blogging and Freelance Content Writing
We are now in the information age where no one asks their neighbours for information but finds them online. However, this information does not go online by automatic programming; people put it there through their blogs and websites. You could also start a blog to help users find much-needed information.
Blogging is a daily income business in Nigeria that pays in foreign currency. You get to monitor your progress and see your earnings accumulate each day. You'll find online courses, both free and paid, that can get you started. Many Nigerians have also been successful in this business and will willingly guide you as mentors. Blogging allows you to work at your pace to earn daily as you work towards financial independence.
However, some people find blogging a little too demanding and get discouraged by the rough start. If you're in this category, you can start with Freelance content writing, where you simply write content for blog owners for a fee. This service is always in demand in the online industry and will help you gather the required experience to survive when you finally start blogging.
You can write for local and foreign clients, depending on your skill level. As a freelance writer, you can offer services on online markets like Upwork and Fiverr to reach clients. You can also decide to become a versatile writer or niche down, writing only in your profession. In the long run, though, owning a blog is always best to expand your income stream.
ALSO CHECK: 10 Best Business Ideas For Ladies In Nigeria
2. Graphic Designing
Graphic designing is another great daily income business in Nigeria!
Online Graphic designers use illustrative design to pass a required message. For example, all the printed banners, fliers, and cards you've ever seen are the works of graphic designers. They also help companies design their logos when branding.
Graphic designing is more lucrative than it appears because the simple skill it takes to produce these graphic elements is rare. So, if you can devote yourself to becoming a skilled graphic designer, that skill help you earn daily. If you have a creative mind, graphic design is easy, and there are lots of people in Nigeria teaching it.
You'll need a good laptop to fully immerse in this trade, but you can start with just a mobile phone. The right teacher can show you how to use basic mobile applications to create beautiful and appealing designs for clients. This humble start has made many Nigerians foreign earners who work with big brands abroad, and you can be next. There are also many online marketplaces where you can offer your services, such as Upwork and Fiverr.
3. Forex and Crypto Trading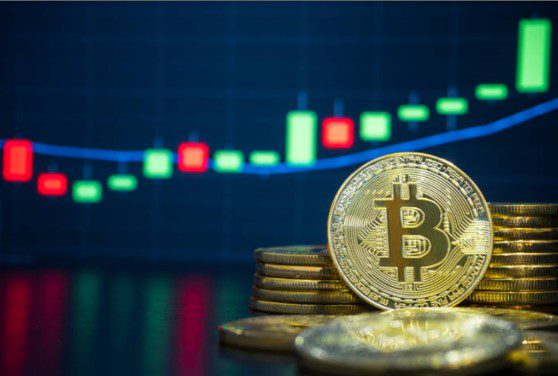 Trading is now the new source of young millionaires in Nigeria. Fair warning, though, this daily income business in Nigeria is not for the faint of heart. Though a legal business for earning huge profits in a short time, it is a risky venture. You could lose as much as you hope to earn when trading. Moreover, while you can start with little capital, huge capital starters have more guarantee for success.
However, while many people downplay this business as a game of chance, professionals insist you can learn it. So, you can choose a mentor or an academy to learn trading if you venture into this business. Many have succeeded, and there's no reason why you wouldn't. Online trading is a great way to earn foreign daily income even if you keep a day job.
ALSO CHECK: Forex Trading In Nigeria: All You Need To Know
4. Online Store
Contemporary research shows that most buyers today begin their shopping online. They're either confirming availability and price or searching for an item online. That is also true in Nigeria, where many are now too busy to go to the market.
Running an online store simply means making products available for buyers online. If you own a physical store, you can extend it online by advertising your products on social media handles to attract prospective buyers. However, even if you don't own a store, you can establish an online store and sell people's products.
You can do this by partnering with product owners to make the goods available for advertisement and delivery upon request. Then, when you advertise the product on your handle, price them slightly above the seller's price to earn a commission.
Here are some tips to help you run a successful online store:
Stick to a particular niche of product to build credibility. Do not sell fashion and tech products together.
Price your products reasonably.
Offer swift delivery services.
Do not advertise what is not available.
5. Affiliate Marketing
Online shops require that you have products to sell or partner with those who have them, posing as the owner. However, affiliate marketing does not require all of these. Affiliate marketing is an online business that advertises products for top online stores like Amazon.
You can advertise Amazon products on your blog or Pinterest account. Then, when someone buys the product through your link, you'll earn a commission from Amazon. This business is easy to learn and can make you a millionaire if done correctly.
Moreover, you only need to spend a few hours on it daily. It begins by registering as an Affiliate, which is uncomplicated and free. Once an affiliate, you need to find widely-sought goods and advertise. Depending on the responses to your advertisement, you can start earning daily without lifting a finger.
Aside from the ones mentioned, there are other online daily income business ideas in Nigeria you can try. They include, but are not limited to:
Content creation
Photo and video editing
Online virtual assistant
Transcription
Dropshipping
Final Thoughts
Obviously, you can explore many daily income businesses in Nigeria, no matter your current physical and financial situation. If you cannot start a physical business, this article has provided online options to help you. Sometimes, you may need to learn a skill briefly; others just require sinking a moderate investment capital. Whatever business you choose, make detailed inquiries for feasibility and follow the path of successful examples. With diligence and commitment, these ideas can make you financially independent soon!
Source: TrendingNow.ng.