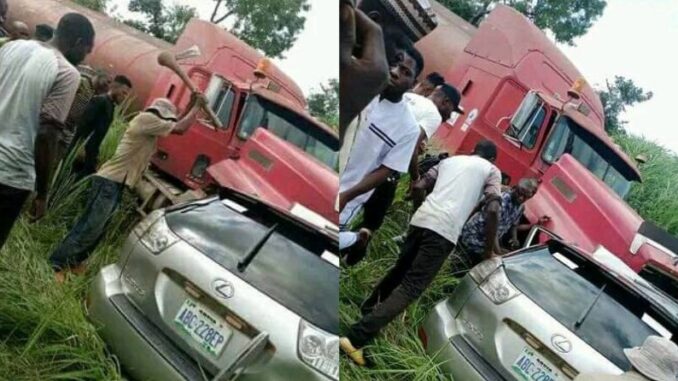 A ghastly accident occurred some hours ago at Tarhembe area along Gboko to Makurdi road, Benue state.
According to the source, a Lexus along Gboko to Makurdi road encounter a very deadly accident with a truck going towards the Gboko axis.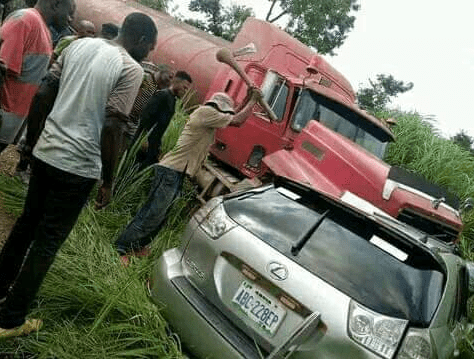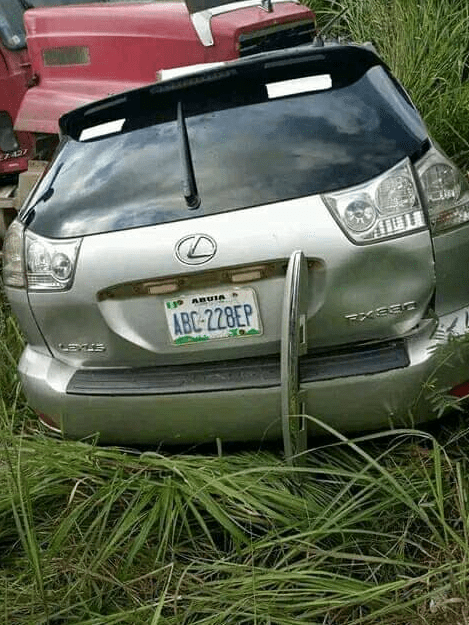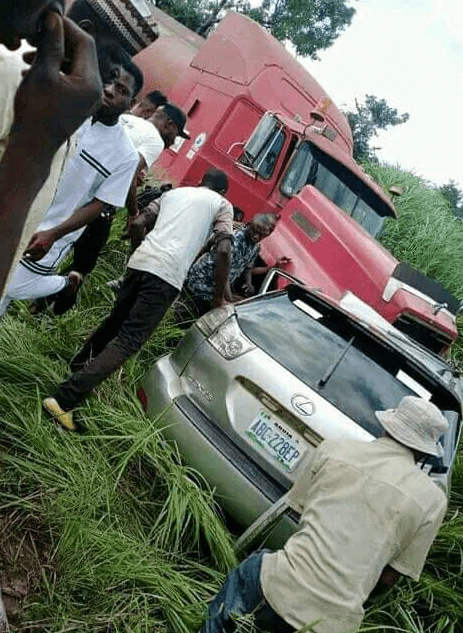 It was a sad moment as two people in the Lexus (a man and a woman) died instantly. Among the victim is the mother of the powerful priest of God Fr. Ada Emmanuel Raji.
Information has it that, this woman was returning from a church function in Gboko.
Gboko to Makurdi road is a very busy road in Benue state. One saddest aspect of it is that there is always an accident on the axis. We Pray that this bad situation should stop.
What's your say about this? Let us know what you have to say about the accident by commenting below!