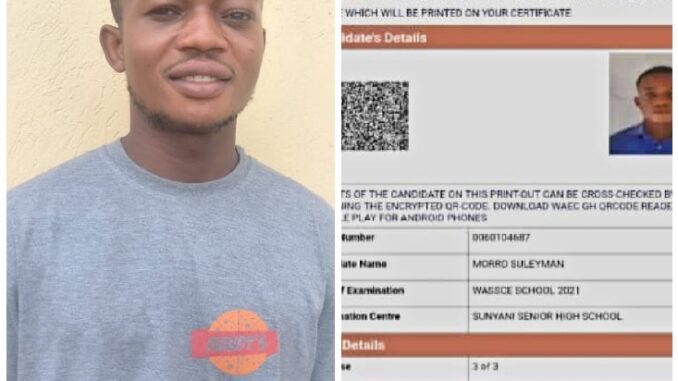 Last updated on October 20th, 2022 at 01:17 pm
A Ghanaian boy Identified as Suleyman was gifted a 4/5 year scholarship by the Nigerian music legend David Adeleke or better Davido to study at Adeleke University.
A few days ago, the WAEC result of this poor Ghanian boy was operating online because of his amazing performance. This got to the eyes of the DMW boss Davido and he publicly announced that he need the presence of the young man.
It's a thing of joy as Davido finally located the poor boy. He awarded him with a scholarship to study at his father's university (Adeleke University). Accommodation and allowance included.
Davido posted the photo of the young man and the result on his social media handle (Twitter) with a caption: We have contacted Suleyman who lives in Ghana and he has given a full 4/5 year scholarship to Adeleke University.. accommodation and allowance included! God bless y'all .. #wrblo
Davido is known for his generosity as he has helped on many occasions within and outside the country.
Let us know what you have to say about this by using the comment section below.