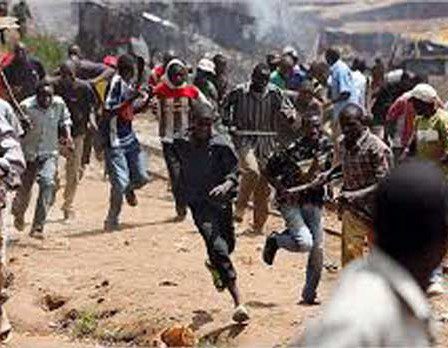 The attack by Fulani herdsmen in Benue state continued as six people were allegedly killed in Guma local government on Thursday.
This sad incident took place yesterday at Umella village, precisely Mbawa Council ward, in the afternoon.
According to the report, a group of Fulani herdsmen entered the village with sophisticated weapons and started shooting and machete-attacking people.
This got many people running helter-skelter for their dear lives. But before they left, 6 people were found dead.
The names of the deceased are, Alex Msuega, Tsula Iortyer, Aginde Ibember, Orfega Ibember, Verlumun Ortese, and one other person whose identity is not revealed yet.
The chairman of Guma Local Government, Mike Uba, during a phone call with journalists confirmed that six people were killed in the attack.
However, the police public relation officer, Catherine Anene, during a phone call claimed that she did not hear anything concerning the attack.
What do you have to say about this? Let us know your opinion concerning Fulani herdsmen killings in Benue state by using the comment section below!
Also, you can click here to read more news.