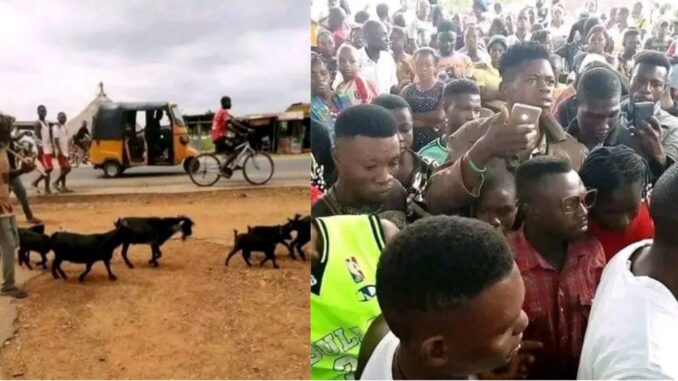 Mixed reaction as an unknown man is seen working with goats with effortless control from Katsina-Ala to Zaki Biam.
An aged man with white dreadlocks holding a staff was seen working with a good number of black goats from Katina-Ala to Zaki biam road in Benue state
This man got many people surprised as the goats were willingly following him wherever he goes without any effort or control.
Goat is not like humans or other related animals that can cheaply understand and take action based on expectation. It's natural to tie it rope in other to control it to your desired destination.
However, this man's case is the opposite. The goats were eagerly following the lead as he majestically works. This got many people wondering how possible is it.
See photos: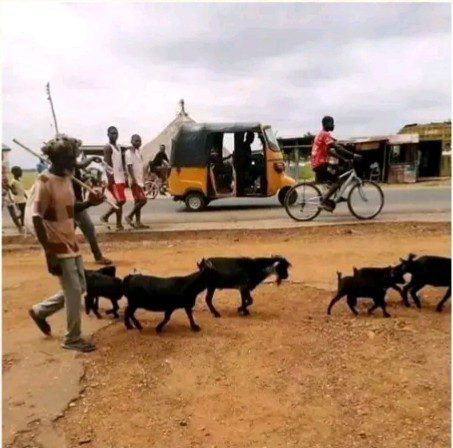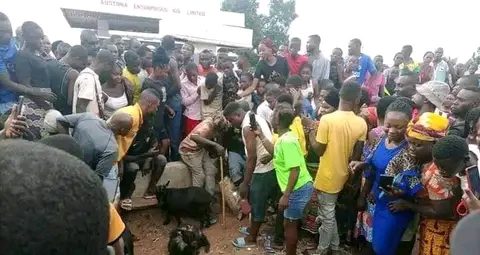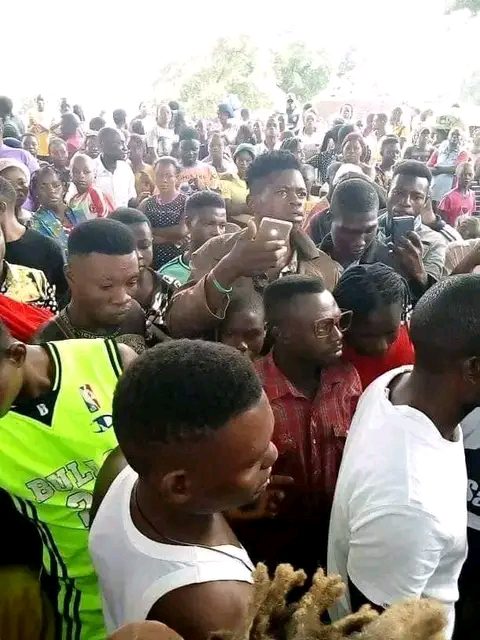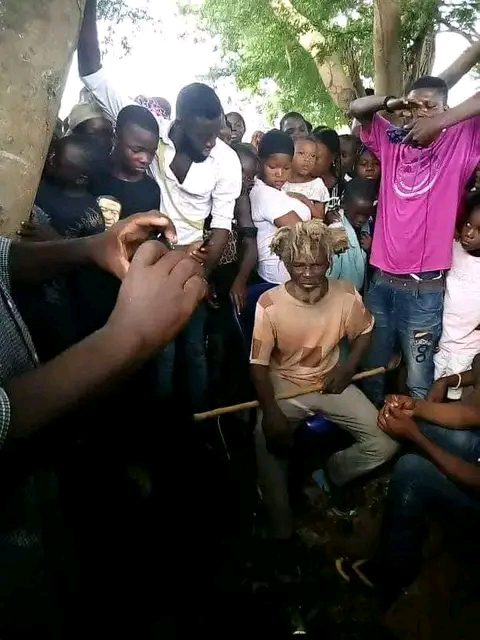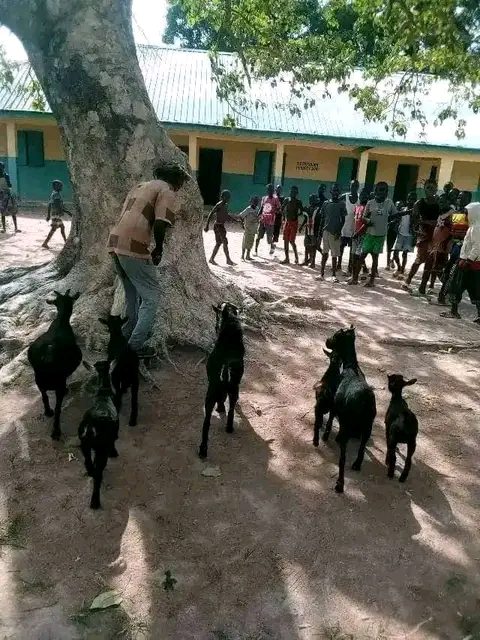 A lot of people came out to experience the art as this is unbelievable and completely unimaginable.
According to the source, this mysterious man was arrested by the police at Katsina-Ala but he rather tells the police not to waste his time, he is been directed by the gods to take the goats to Zaki Biam and free them in the place. However, his request was granted and he continues the journey with the goats.
What are your thoughts about this? Let us know what you have to say about this by commenting below!