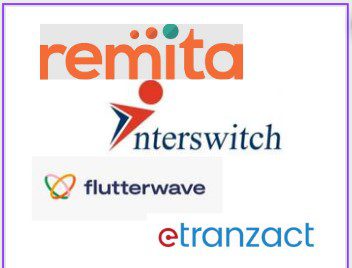 Many consider Nigeria the economic capital of West Africa. As a result, it is home to the largest financial institutions in the region. Similarly, it is not left out of the global technological advancement in this era of financial technologies, hence the numerous fintech companies in Nigeria.
These companies have improved the financial flexibility of Nigerians, helping with seamless and global transactions. The fintech industry in the world and Nigeria is fast-growing and highly competitive. So, if you're looking for a reliable one to transact within Nigeria, there are numerous options to explore.
The top fintech companies in Nigeria are Opay, Remita, Kuda, Moniepoint, Flutterwave, Interswitch, Palmpay, Fair Money, and PalmPay. Others include Carbon, Paystack, KiaKia, Paga, ChipperCash, etc. These companies are widely renowned in Nigeria and offer reliable services to their growing customer base.
The list of fintech companies in Nigeria is extensive, and depending on perspective, each is a top player. However, they all have unique features that set one apart from the other. Therefore, this article details the features of the editors' top 15 fintech companies in Nigeria. This review is based on user experience and detailed research. So read on to find the best company for you.
Top 15 Fintech Companies in Nigeria: Finding Your Best Fit
Your friend can't tell which fintech company in Nigeria is the best, especially if they've only transacted with one or two. Even if they've transacted with many, their perspective may differ from yours. If you intend to partner with one, the testimony of an end-chain customer may not suffice. So, this section comprehensively reviews the top 15 fintech companies in Nigeria to help you make an informed choice.
1. Remita

Developed by System Specs in 2005, Remita has become a popular payment gateway in Nigeria. Although used by businesses and individuals, it is more popular as a payment gateway for the Nigerian government. Most people first use it when registering for JAMB and continue using it for school fee payments until graduation. Although you won't find it widely advertised, like its industrial counterparts, it is a leading player in the Nigerian fintech industry.
Remita's versatile and professional application makes it one of the best fintech companies in Nigeria. They've now partnered with other top financial companies like Carbon and provide loans to registered customers. You can also access their services easily from their website and mobile app. So, if you're looking for a fintech company in Nigeria that can offer safe and seamless financial transactions for your business, Remita is worth considering.
Also Check: 12 Cheapest Business Ideas to Start in Nigeria
2. Flutterwave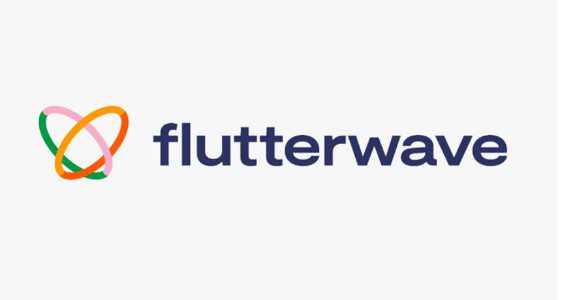 Flutterwave is among the young fintech companies in Nigeria that are making waves and changing the game in the Nigerian financial sector. It was developed by Agboola Olugbenga in 2016 and is now a top choice for international transactions. The mobile app for iOS and Android even makes it easier.
They're currently partnering with Visa and banks across 40 other African nations. These partnerships help Nigerians and other Africans send and receive payments seamlessly across the globe in multiple currencies. Currently, Flutterwave aims to partner with Binance to allow Nigerians to trade Bitcoin directly using the Naira.
3. Opay
This is one of the most popular fintech companies in Nigeria currently. Its popularity was bolstered by the cash crunch in Nigeria earlier this year, in 2023. While regular bank networks proved unreliable during that period, Opay led other fintech companies in providing seamless and efficient interbank transactions for its customers.
Since its founding in 2018, its growth has been astronomic, with numerous global funding sources. Opay offers many services, such as bill payments, cash transfers, airtime, and data purchases. They also have several agents who perform these transactions for customers using a point-of-sale (POS) machine. Many others use the mobile app for self-service.
Are you yet to sign up for Opay? You can click here to open an Opay account in minutes!
Also, you can check out this article concerning how to borrow money from Opay (Okash Loan) if you are financially down and in need of instant cash.
4. PiggyVest
PiggyVest is only partly a digital bank. However, its wide acceptance and usage earn it a place among the top fintech companies in Nigeria. It started as an online savings platform, which is why PiggyVest is now synonymous with a savings app. Nigerians use this app to stash locked savings at varying interest rates.
Currently, PiggyVest offers lots of investment opportunities through a range of products. You can access all its services from the PiggyVest mobile app on your smartphone. If you're considering a fintech company to patronize for online savings and investments, PiggyVest should top your list.
Also check: 11 Best Investment Platforms In Nigeria
5. Interswitch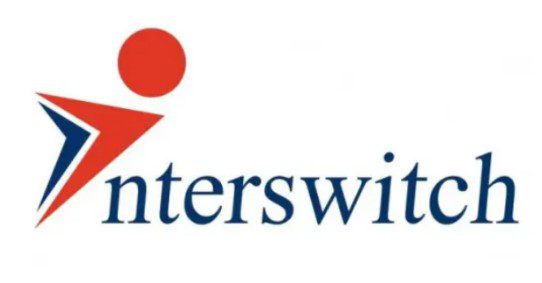 With operations dating back to 2002, Interswitch is one of Nigeria's earliest fintech companies. It began and continues as an integrated ecosystem for financial transactions across Africa. You cannot talk about the pioneers of digital payments in Africa and leave out Interswitch.
Since 2002, this company has continued growing, expanding its user base and financial products. Recently, Interswitch launched its address verification service, which has become a delight to customers. Now, they're building a blockchain-based infrastructure. Interswitch has become the ideal commerce and payment platform for Africa.
6. FairMoney
FairMoney started as an instant smartphone loan app, offering quick loans at reasonable interest rates with no collateral. However, it has become a full fintech company with an approved microfinance banking license. Customers report that you can get up to a one million naira loan with FairMoney within minutes.
Since its creation in 2017, this fintech company has risen to become one of the top fintech companies in Nigeria. It has a mobile app, which is the primary source of product and service delivery. It takes next to nothing to register on Fair Money and start enjoying collateral-free loans.
Also Check: Top 8 Best Loan Apps In Nigeria
7. Carbon
Formerly called Pay Later, Carbon was established in 2012 and now holds a CBN license for financial transactions. As the first name suggests, Carbon started as a digital money lending platform and offered customers numerous investment opportunities.
Now, Carbon operates as a digital bank, offering more extensive services. You can now perform cash transactions, bill payments, and more with Carbon. They have a mobile app that eases transactions and offers customers ATM cards.
8. PalmPay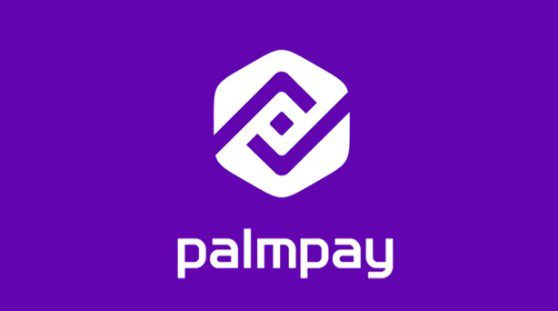 Before the PalmPay loan repayment saga, this fintech company had built a good name in the Nigerian fintech industry. It provides seamless online banking transactions through its mobile app. PalmPay is popular for its loan services, but it is even more popular for its poor loan recovery approaches.
Nevertheless, if you're looking for a fintech company for seamless saving, cash transactions, bill payment, airtime, and data purchase, PalmPay is a top choice. Their mobile application is reliable for performing these services. You can also partner with them to become an agent, rendering these services to customers with a POS machine.
9. Chipper Cash
If you're looking for a Nigerian fintech company with a wide reach and who has its customers at heart, this is your stop. Chipper Cash is a fast-growing fintech company with a broad reach across Africa, boasting about 10,000 new users daily.
Despite the currency differences, this company is mainly a digital financial solution for sending and receiving money across Africa. With Chipper Cash, you can send money from and to countries like Rwanda, Kenya, Tanzania, and South Africa. Get the Chipper Cash app on the Play and App Stores today and start sending money the borderless way!
10. Moniepoint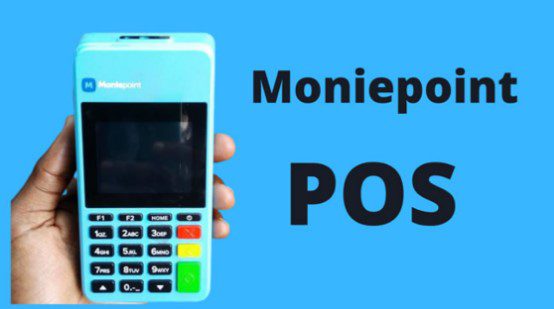 If you haven't seen its banner over a kiosk, you must have seen its POS machine in a shop. Yes, Moneipoint is that popular. It was developed by Teamapt, the operator of Nigeria's largest non-bank money mobile platform. This fintech company is a leading company for daily financial transactions.
You can use it to send and receive money, pay bills, and buy airtime and data. It is also a good fintech company to partner with. Moniepoint will readily provide you with a POS machine and offer a splendid commission when you become an agent. Currently, Moniepoint has the second-largest agent body next to Opay.
11. PayStack
If you're a creative or a freelancer researching fintech companies in Nigeria, PayStack is worth looking into. This payment platform allows for easy online and offline money transactions among creatives and their clients across Africa. You can receive payment on this platform in any currency and convert it to Naira.
Since its establishment in 2015, this company has focused on providing payment solutions for creatives. You can receive payment on Paystack via USSD, bank transfers, mobile money, Apple Pay, and Visa QR. PayStack has some good investors like Visa, which makes it a reliable company to bank with.
12. Kuda
Babs Ogundeyi founded Kuda in 2019. Although it is a relatively new fintech company, it performs nothing like a startup but rather like an experienced player in the financial industry. Kuda is based in London but serves the Nigerian financial market.
This digital bank offers various services, including financial transactions, savings, budgeting, controlling spending, etc. Your Kuda account also comes with a free debit! The Kuda mobile app allows you to access all these, so download it and get started now!
13. eTranzact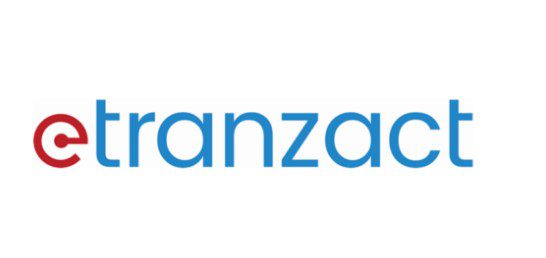 Looking for a big and widely recognized fintech company to bank with in Nigeria? Look no further than eTranzact. This company is Nigeria's only payment platform listed on the stock exchange! It has a wide reach within and outside Africa, with numerous global partners.
eTranzact partners with about 50 African banks and larger payment companies like Transferwise, Western Union, PayPal, and MoneyGram. If you're a freelancer with a worldwide client base, consider this platform for a smoother banking experience.
14. KiaKia
Many fintech companies in Nigeria allow you to borrow money with reasonable interest. KiaKia also does that but goes a step further. It allows you to lend your personal or business money to verified users at amazing interest rates. This peer-to-peer lending feature allows your money to be earned for you on the platform.
The company also performs other common functions like fund transfers, airtime, and data purchases. It also gives out its POS machine to agents who earn great commissions through their partnership.
You can click here to borrow money from KiaKia in minutes.
15. Paga
Paga is another popular fintech company in Nigeria, focusing on facilitating financial transactions. You can use this platform through their mobile app to send and receive money between accounts. It also allows for airtime, data purchases, and bill payments.
Also Check: Top 10 Real Estate Companies in Lagos
Summary of the Top 15 Fintech Companies in Nigeria
Below is a summary of the top 15 fintech companies in Nigeria:
Remita
Flutterwave
Opay
PiggyVest
Interswitch
FairMoney
Carbon
PalmPay
Chipper Cash
Moniepoint
PayStack
Kuda
eTranzact
KiaKia
Paga
Fintech Companies in Nigeria: Final Thoughts
There are well over 700 active fintech companies in Nigeria. However, this article has outlined the 15 best for you. The list includes good options for loans and money transfers. You'll also find many that facilitate global transactions from Nigeria. If you're also interested in partnering with or investing in one, you'll find a promising option in the list above. These companies are all registered and certified with the CBN. So, you can trust them with your money!
Now, let's hear from you!
What do you have to say about fintech companies in Nigeria? Which of the fintech companies in Nigeria is your favorite?
Let us know what you have to say by using the comment section below!
Source: TrendingNow.ng