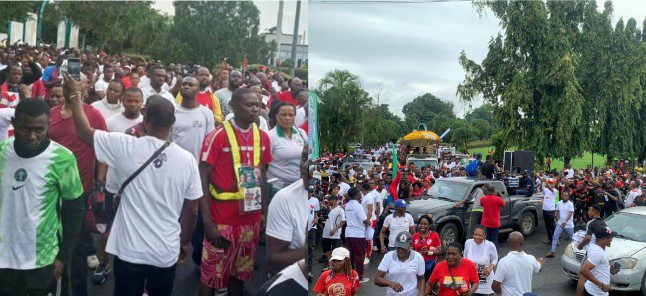 Last updated on October 20th, 2022 at 01:22 pm
Supporters of Peter Obi, the presidential candidate of the Labour Party (LP), early hours of today shut down Calabar.
As we all know, the 2023 general election is fast approaching and candidates are taking there possible steps in other to merit their aspiring positions.
And again, the citizens of the country are also awake preparing in favor of their desired candidates.
Peter Obi supporters early hours of today shut down the street of Calabar in a massive rally asking Nigerians to support Obi ahead of the 2023 general election.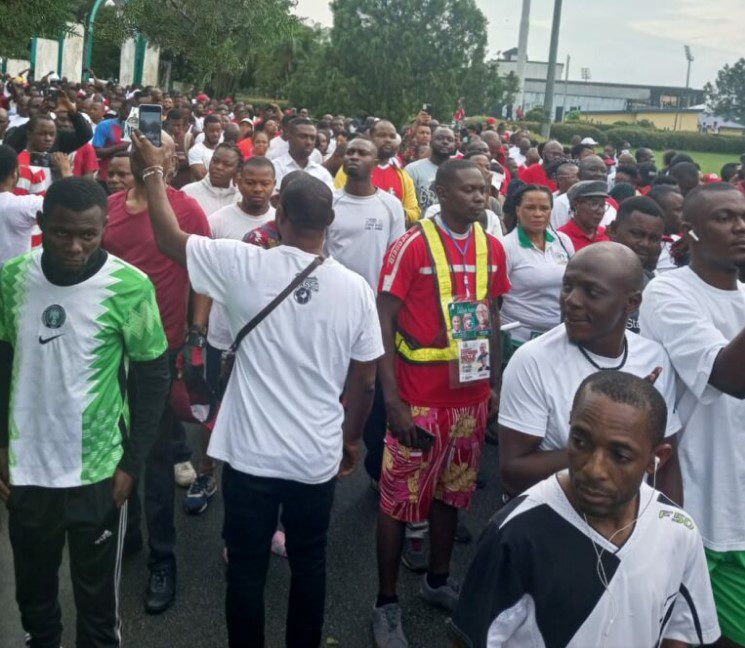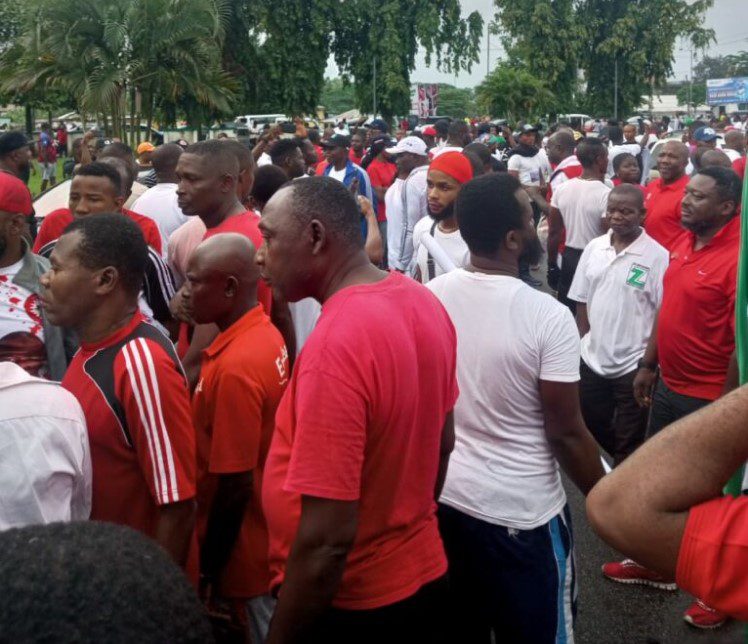 This movement was attended by thousands of people and the majority were youths. The rally was also paralyzed with plenty of vehicles.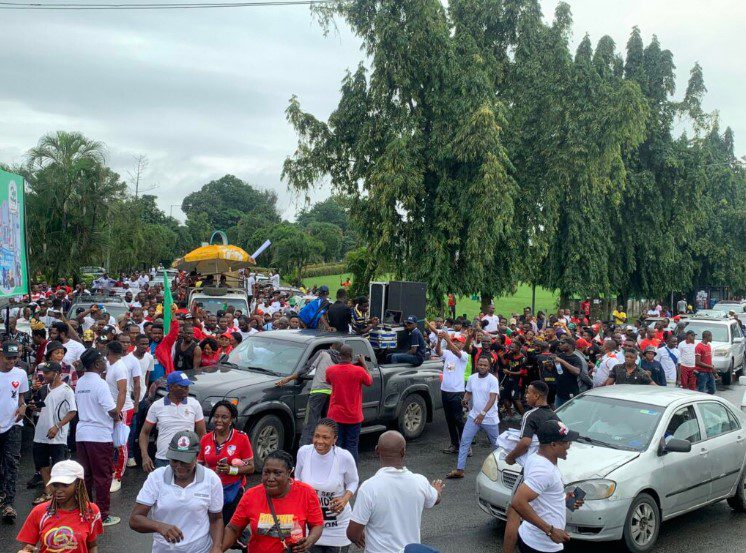 In the video seen, these people massively turn up for the demonstration and they were displaying placards with inscriptions asking Nigerians to support Peter Obi, the Labour party (LP) presidential candidate.
Watch video:
If you can recall, there was also one million-man march for Peter Obi last week in Nasarawa state.
What is your opinion about this? Let us know what you have to say concerning this movement by commenting below!