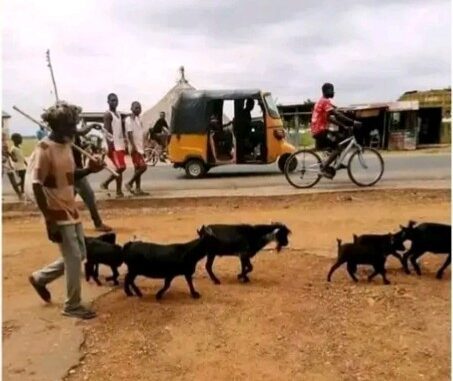 Last updated on October 20th, 2022 at 12:55 pm
If you can recall, a mysterious man was seen working with seven goats with effortless control from Katsina-Ala to Zaki Biam some months ago.
The story has continued as this man continued working with these goats, but this time he settled in Anyiin, Logo local government of Benue state.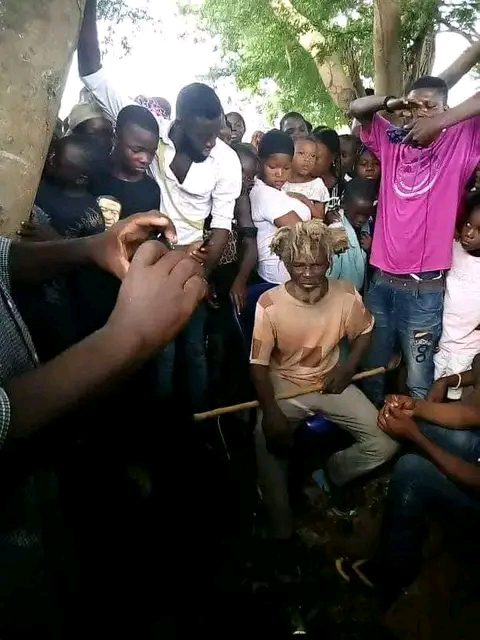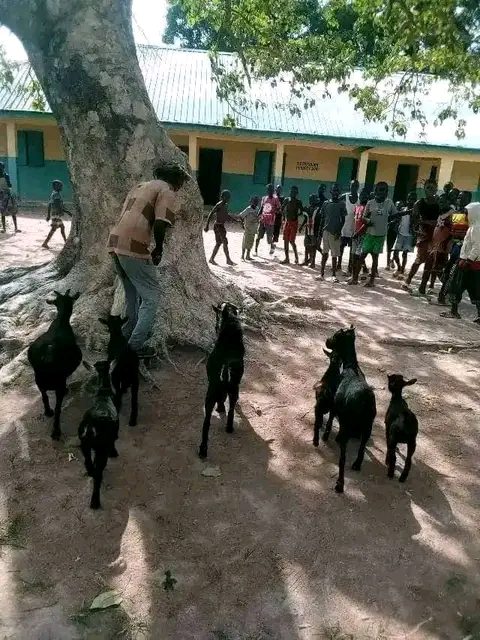 Information reaching us that, a man from Anyiin Local Government, runs mad after killing one of the mysterious man's goats for consumption.
This got the man in serious pain to an extent of moving out of Anyiin in anger, heading in another direction with the remaining six goats.
But before leaving the place, he gave the goat a befitting burial. This got many people asking who is the man and the secret behind his goats.
When people requested to consume the goat, he gave them a shocking answer. He said, "you can cook or eat the goat at your own risk".
The story of this mysterious man and the goats is still a confusing matter to many people, hence nobody knows his mission.
However, we will keep on updating you concerning this, and all the latest news in Sankera, and Benue state at large. Don't forget to always visit this site in other to stay up to date.
What do you have to say about the mysterious man and the goats?
Let us know what you have to say about this by using the comment section!