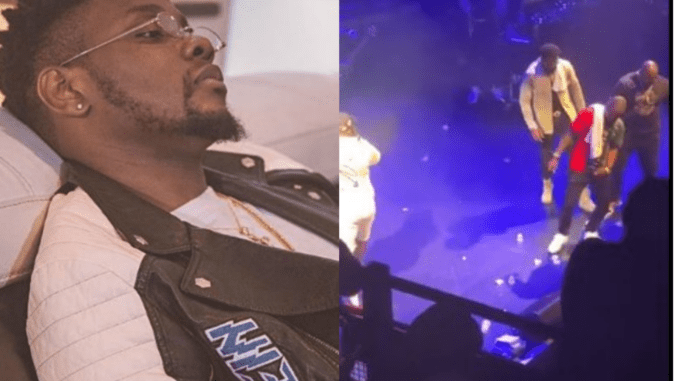 Fans got mad at Kizz Daniel, throw objects at him, and ask for a refund as he arrived late for a concept in the united states.
The Nigerian talented singer Kizz Daniel who is the crooner of the current trending song "Buga" was humiliated on stage for not arriving on time at the United States concept.
As we all know Kizz Daniel is currently on a tour of 10 cities in the United States. However, things doesn't go well on his recent show as the artist kept fans waiting for his arrival for complete four hours. This got many of his fans mad, criticizing him, and also throwing objects at him shouting that he should refund their money.
Watch videos below:
Many fans are highly disappointed with Kizz Daniel for this act as they took to social media handles to express their dissatisfaction. Perhaps nobody is perfect and this could be due to some errors along the way. Maybe the artist will later clear the air on what caused the delay sooner as possible.
Let us know what you have to say about this by using the comment section!