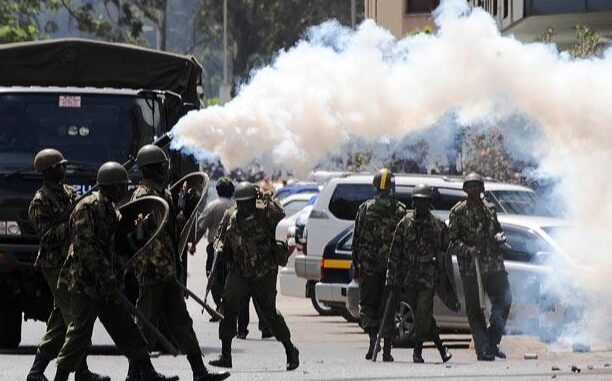 The Nigerian Police Force and other security agencies on Saturday tear gas Peter Obi's campaign rally in Abakaliki, the Ebonyi State capital.
This proposed rally which was supposed to take place early hours of today has a lot of members and supporters gathering along Mile 50 to kickstart the rally in support of the presidential candidate of the Labour Party (LP), Peter Obi.
However, the Police and other security agencies in the state reportedly stormed the place and violently dispersed the movement attacking them with tear gas.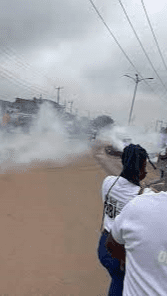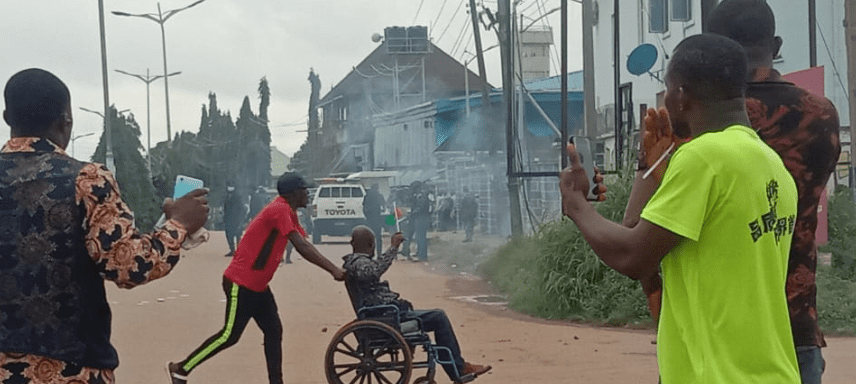 This development causes human and vehicular traffic on the popular Pastoral Centre in Abakaliki, where the resident were gathering for the one-million man in support of Peter Obi.
This got the crowd running helter-skelter for their dear life hence they could withstand the uncalled situation of tear gas shot.
Many of them ran into the church but they were shooting the tear gasses directly into the Church, as reported by one of the members.
In the video seen, many youths were still with their banners shouting Obi, Obi, Obi, … within the church premises without minding the tear gasses.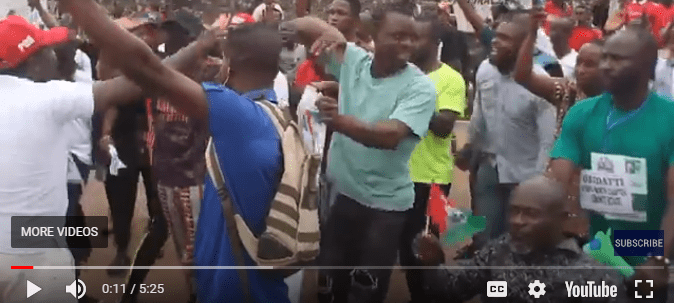 What's your opinion concerning this?
Let us know what you have to say about this by commenting below!